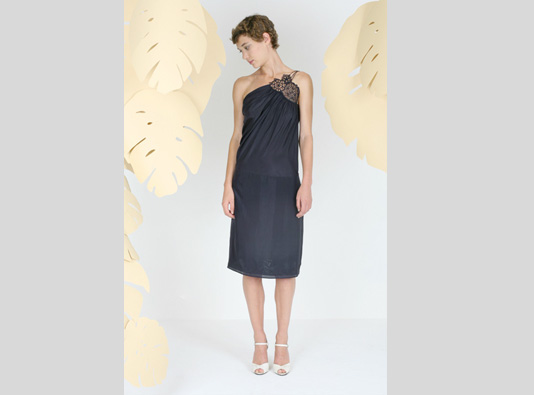 Indress
The French label Indress launched in 2000 with the simple idea of creating absolute "must have" products that just weren't to be found in the shops. Starting out with a single piece, they added another product each season until 2005 when they presented their first complete collection of 25 pieces. Indress' products are thoughtfully designed, carefully made and always available in a range of truly distinctive colours.
Wies Schulte, the designer, was born in the Netherlands and studied at the Royal Academy of Fine Arts in Antwerp, Belgium.  After two years designing for Jean-Charles de Castelbajac, and 4 years at Kenzo, she created INDRESS in 2001 with Aude Buttazzoni (who has since departed for other adventures).
Our leitmotiv is to create upscale products while immersing ourselves in a creative and personal fashion.  We are constantly meeting the artistic world through collaborations with artists and musicians as well as graphic artists, directors and actors.
This is what makes INDRESS an irreplaceable and inimitable signature.