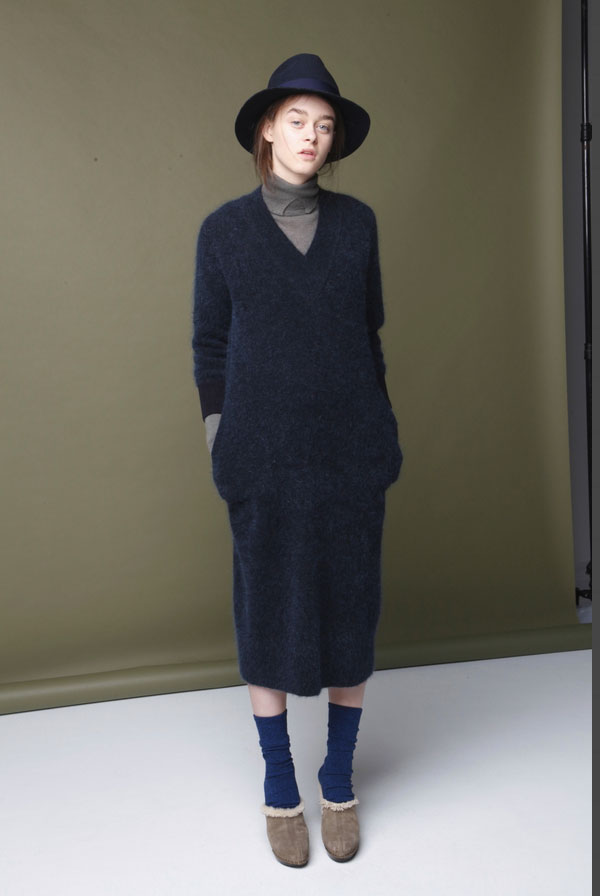 Navy V-neck Long Sweater Dress with Pockets
We are so excited to be introducing a new knitwear label from Japan this Autumn called
il by saori komatsu.
Made from a seamless knitting machine called WHOLEGARMENT, each garment is constructed from a single thread without sewing or linking. This produces an excellent quality product, as well as creates less waste in the production process, as no excess yarn needs to be discarded.
In this way, Saori Komatsu creates high quality, comfortable knits, while respecting the resources of natural materials. And they look great.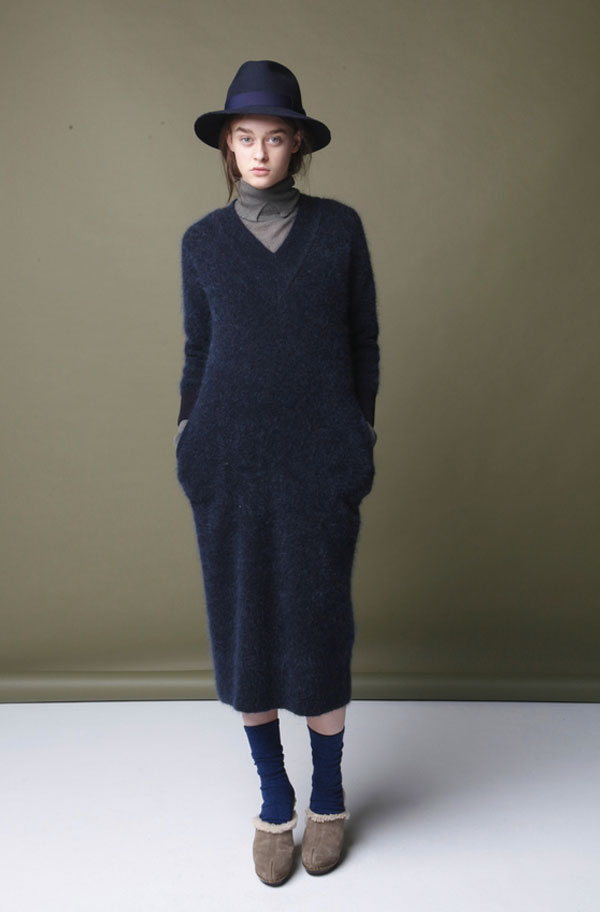 Navy V-neck Long Sweater Dress with Pockets (Super Kid mohair, wool blend)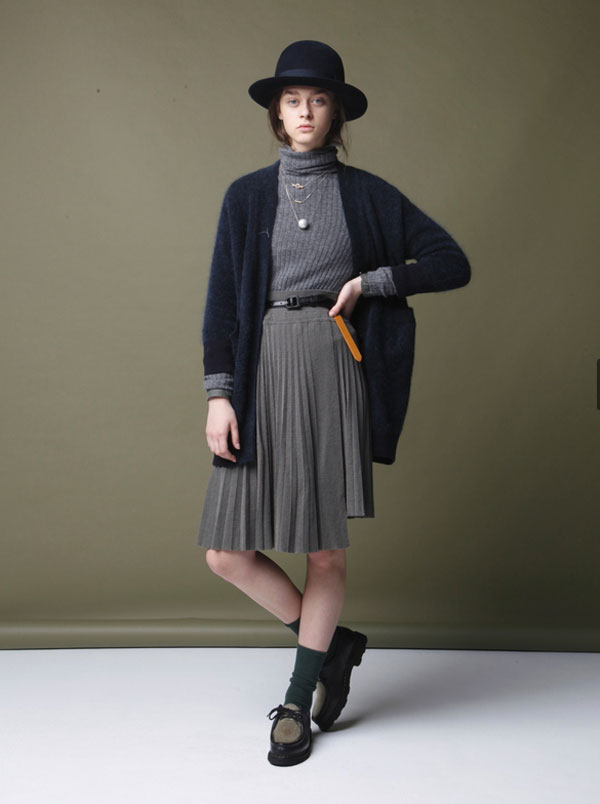 Grey Alpaca Merino Wool Turtleneck | Loden Green Alpaca and Silk Pleated Skirt with Leather Belt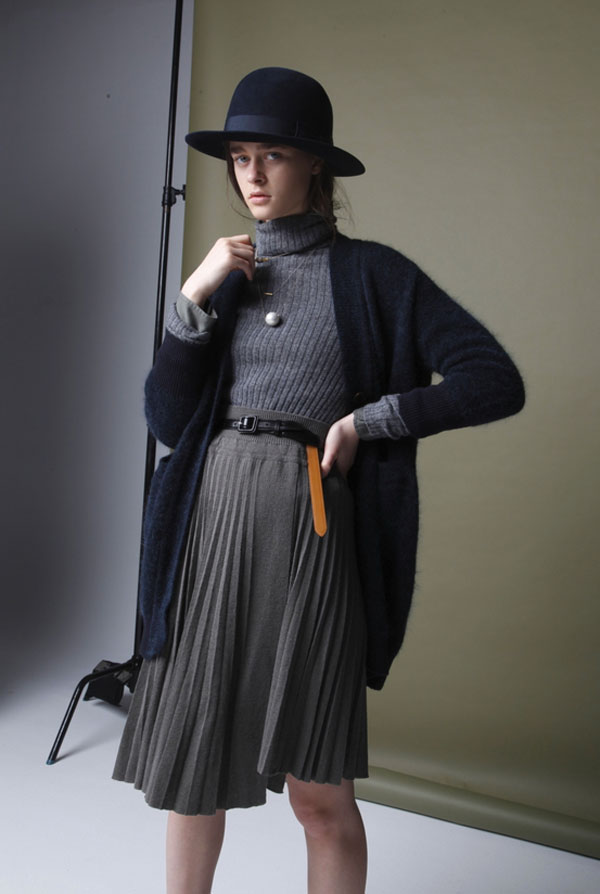 Grey Alpaca Merino wool Turtleneck | Loden Green Alpaca and Silk Pleated Skirt with Leather Belt