The wait is over! The new Fall/Winter Collection by Iosselliani has arrived from Rome and it does not disappoint. Whether looking for statement jewelry for a night out, or even just the everyday, you will be sure to find a unique piece from this collection to complement your wardrobe and take your outfit to the next level!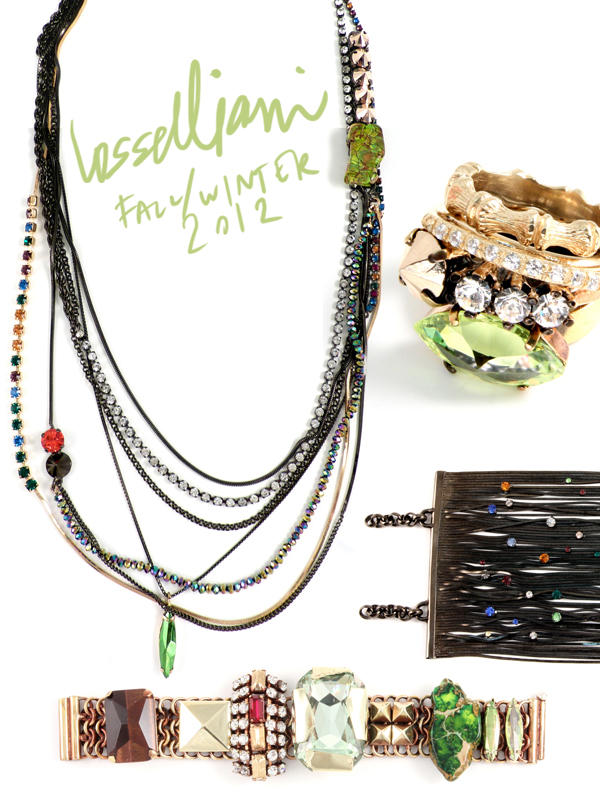 Multi strand necklace with green Jasper stone and Swarovski rhinestones | Stacked set of 4 rings | Multi-strand bracelet with coloured rhinestones | Brass mail bracelet with Tiger's eye and Jasper stone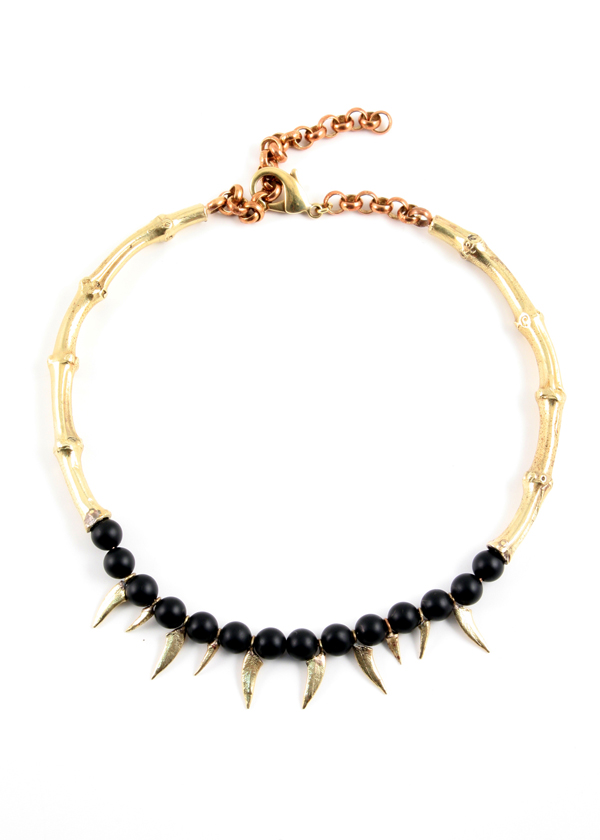 Gold plated "Bamboo" choker with black agate stones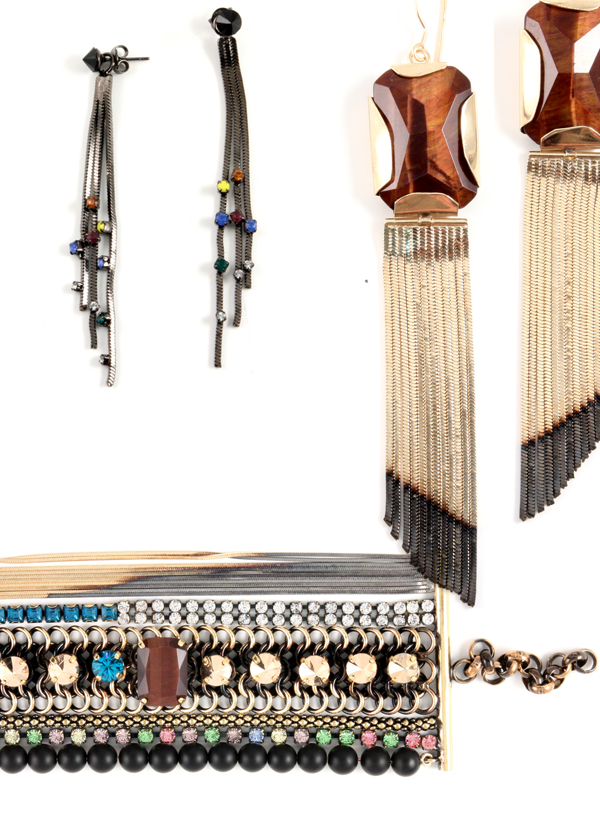 Thin brass earrings with coloured rhinestones (can be worn 2 ways : as a stud earring, or with the chain fringe) | Fringe earrings with red Tiger's eye stone | Multiwire bracelet with Black Agate, Tiger's eye, and Swarovski rhinestones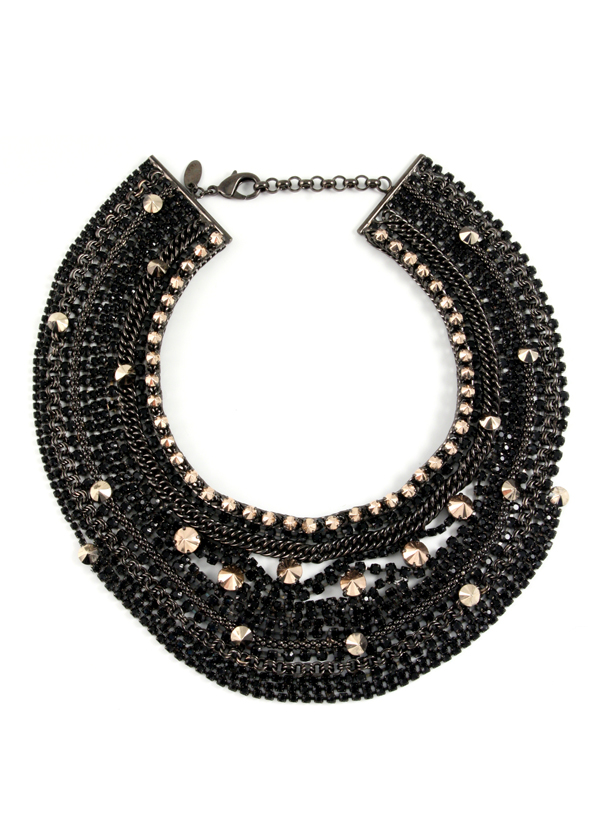 We had a very similar collar piece in white last season and it was one of the most popular and photographed for fashion magazine editorials. This black version is just stunning!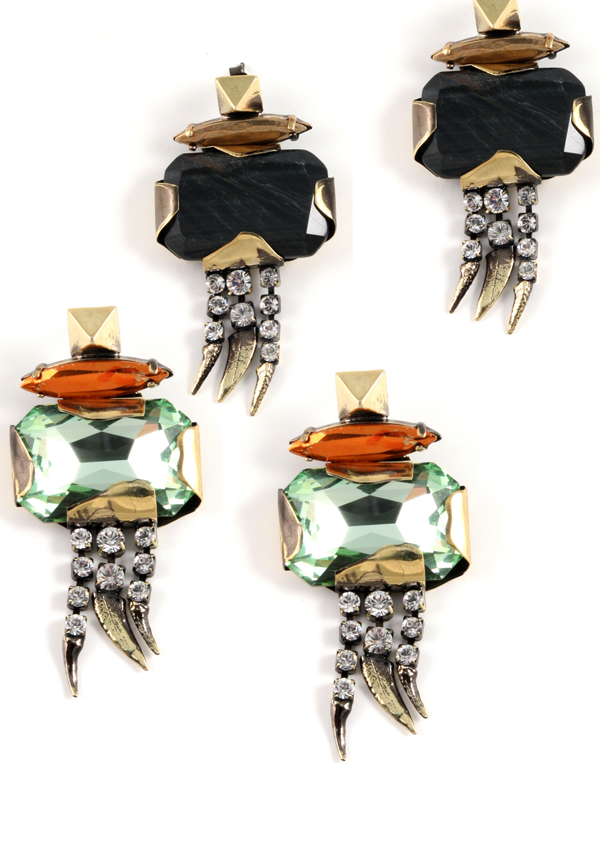 Blue tiger's eye earrings | Green Swarovski Earrings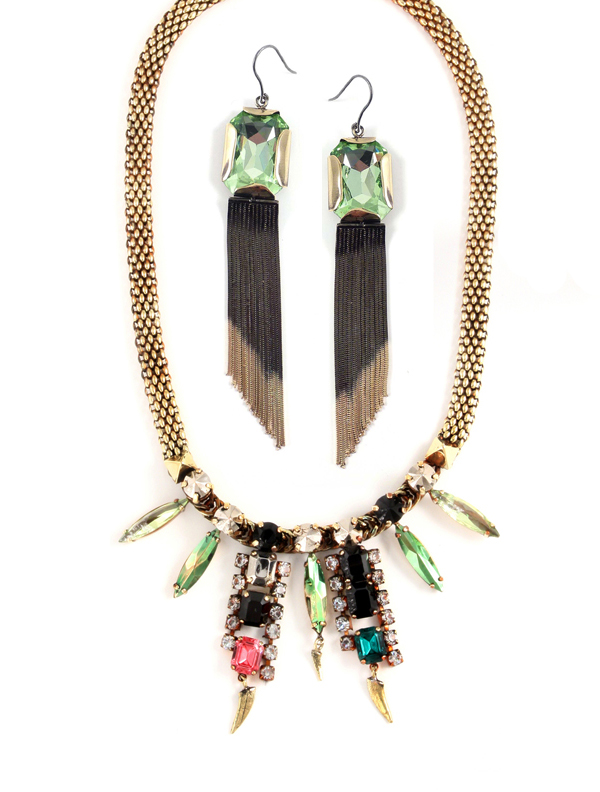 Necklace with Swarovski rhinestones | Fringe earrings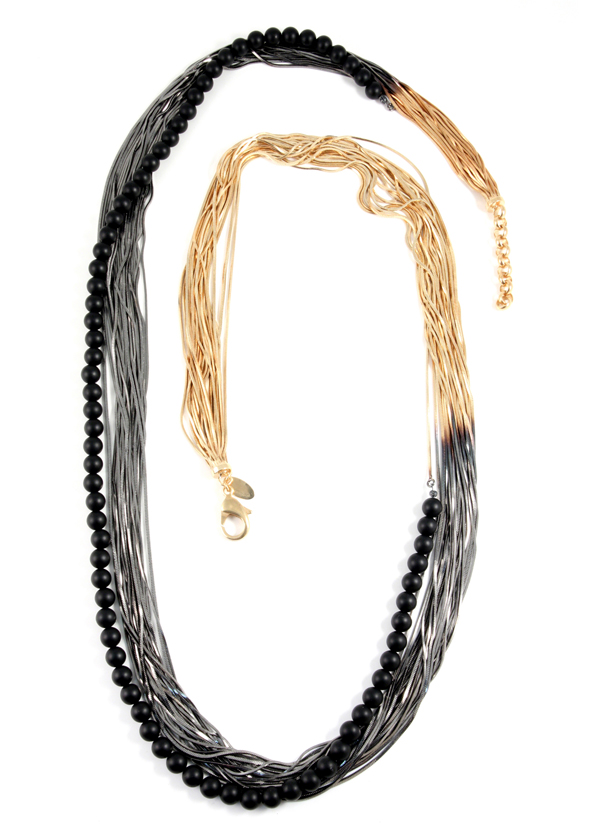 One of two long necklaces from this collection. Gold plated, with black agate beads. We had it on the mannequin with the new Mercy quilted Liberty dress and it sat perfectly framed by the waist.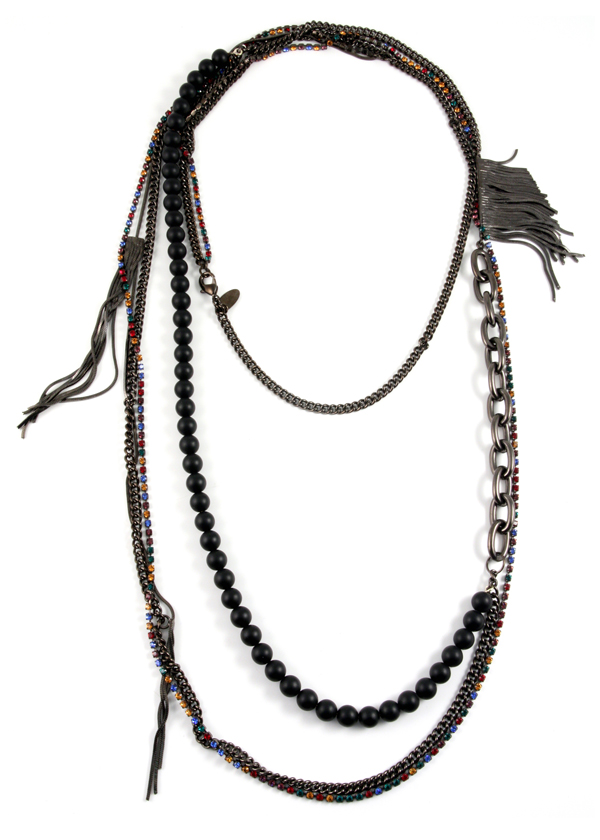 This long fringe necklace with Black Agate and Gunmetal plating looks great with an oversized tee, tunic, or a drop waist dress.