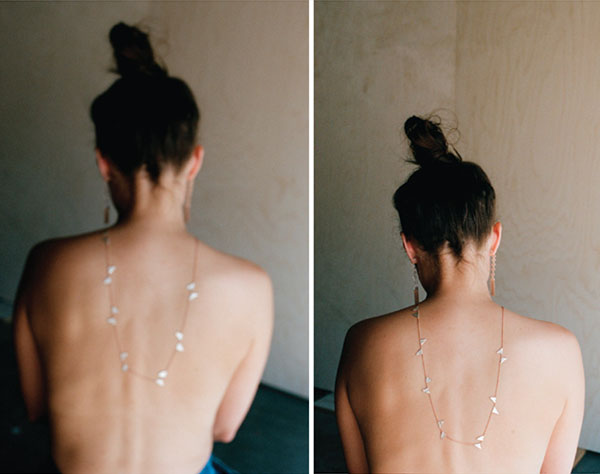 HANNAHK Sails Necklace (brass chain, silver solder)
HANNAHK is a jewelry collection centered around the material exploration of brass chain and silver solder. Each piece uses an original process yielding different shape variations, kinetic details, and visual geometries. The colourful patinas, which are a byproduct of the process vary, making each one an original work.
The brass, sterling silver, and silver solder will tarnish over time as your body chemistry reacts with the metal. Pieces may be gently cleaned by submerging in hot apple cider vinegar and washing with soap and water.
Hannah Keefe studied jewelry and metalsmithing at the Massachusetts College of Art and Design. She currently lives and works in Los Angeles.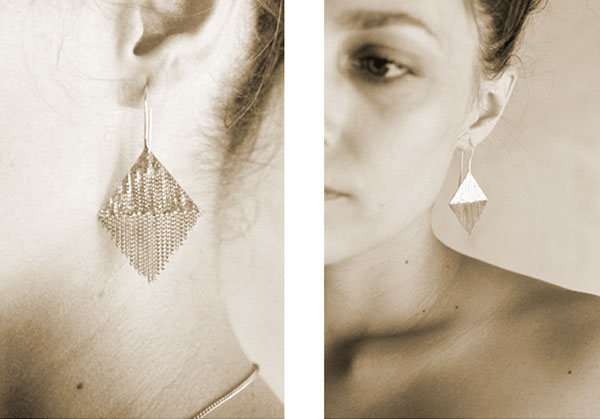 HANNAHK Confetti Earrings (brass chain, silver solder)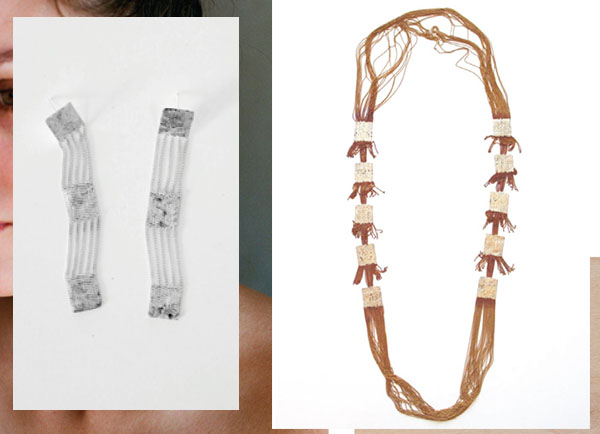 HANNAHK Stripes Earrings, (silver chain, silver solder), Flapper Necklace (brass chain, silver solder)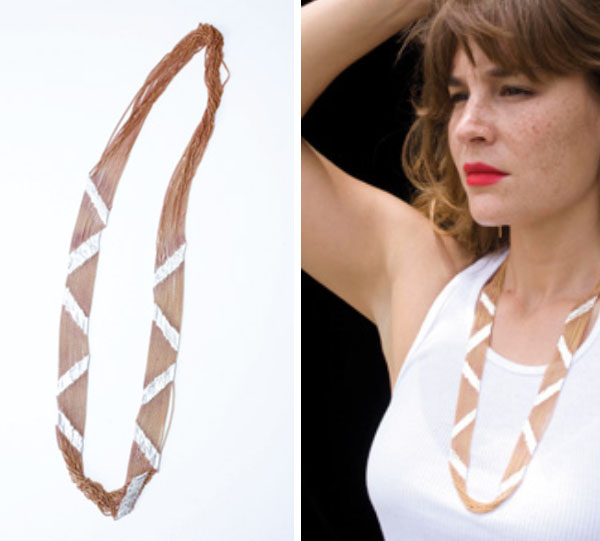 HANNAHK Zig Zag Necklace (brass chain, silver solder)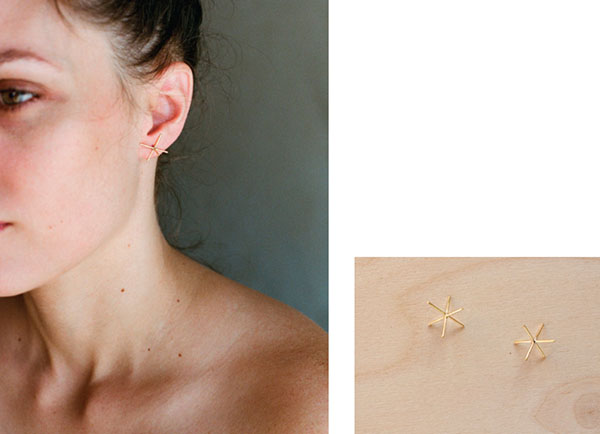 HANNAHK Jacks Post Earrings (18k gold)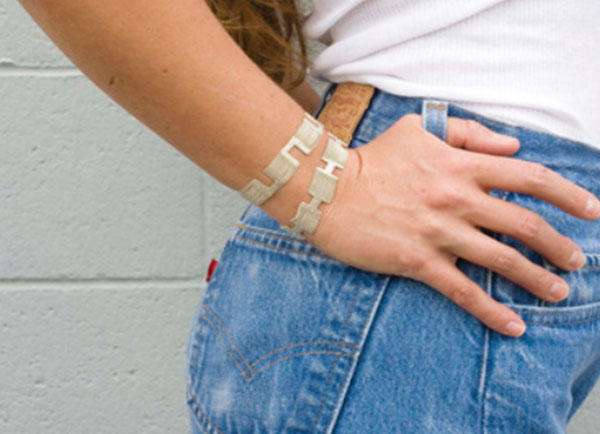 HANNAHK Maze Bracelet (silver chain, silver solder)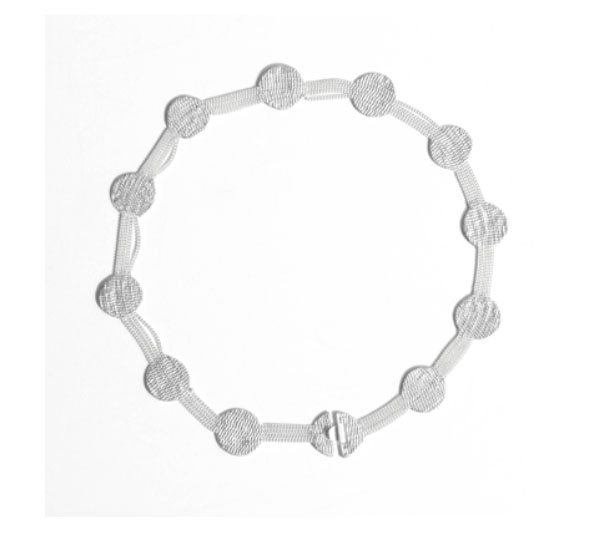 HANNAHK "Pearl" Necklace (silver chain, silver solder)