BLESS began in 1996 as a collaboration between Ines Kaag in Berlin and Desiree Heiss in Paris. Straight out of fashion school, in a creative attempt to find jobs, the pair took out an ad in i-D magazine for a Rod-Stewart -like fur wig (seriously!). When a new Parisian shop called Colette was looking for an opening lineup and asked to see their collection, rather than be hired to work for someone else, their business was born.
To find out more about BLESS, read this excellent interview in Icon Magazine – thanks for the link Trish!
Pictured in this post are many of the designs by BLESS we have in store – and the pieces below are for both women and men.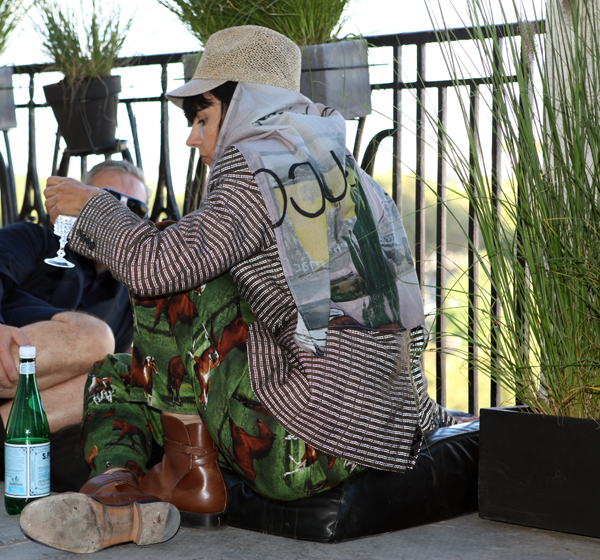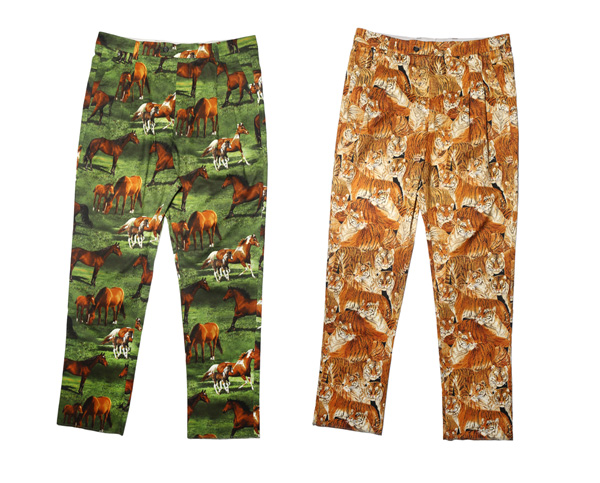 Unisex BLESS Animal Print Pants