This Spring we are very pleased to be introducing a wonderful new Japanese scarf label!
Manipuri creates new but nostalgic scarves, inspired by vintage European scarves from the 1940-1970s. The colour palettes are divine. Like wearable art, these scarves will be sure to elevate your everyday outfit with the perfect finishing touch.
Made of silk, or silk and cotton twill, each scarf is priced between $200-$300.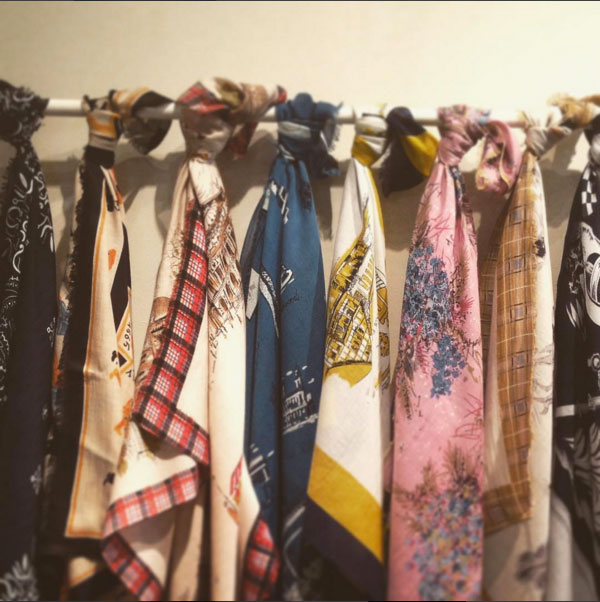 Manipuri Collection (You MUST SEE these in person!!)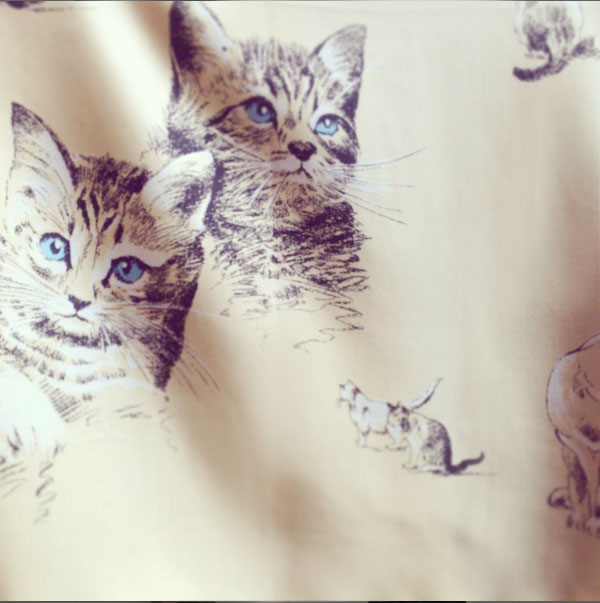 Manipuri Silk Cats Scarf
* There is also a scarf with dogs, as well as an amazing scarf with beavers! *