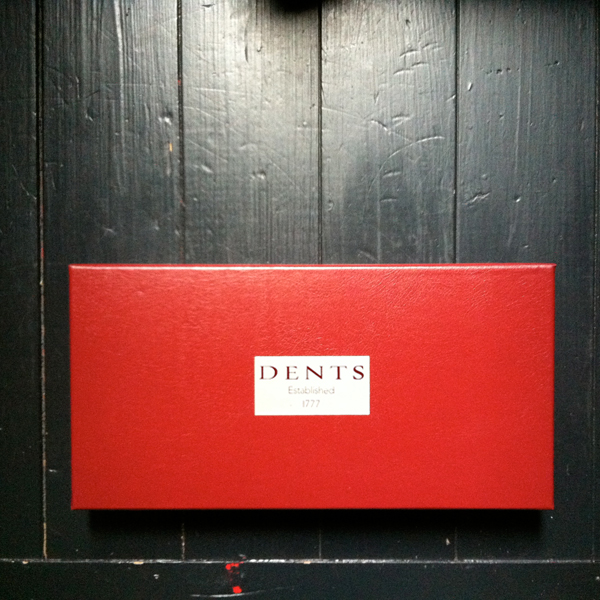 We just received our collection of Dents gloves for the season! Today Dents gloves are still handmade with the finest quality leather in England, as they were when the company was established in 1777. For each glove, the leather is hand stretched and bench cut before being assembled. It can take up to 8 hours to make a single pair of gloves.
We carry a selection of styles from the Dents Heritage Collection: deerskin gloves with silk lining, in a berry red, and a tobacco brown; deerskin gloves with wool lining and a snap closure in tobacco brown, and in black; plain nappa fur-lined gloves in cognac brown, and black; and peccary gloves with contrast turquoise Scottish cashmere lining.
Peccary is the most luxurious gloving leather, and these gloves were the most sought after last winter. Dents sources the leather from wild boar in South America. The leather is very difficult to cut as well as difficult to sew. Since they require a skilled and experienced master glove maker, these exceptional gloves are very rare.
To ensure a perfect fit, we will gladly measure your glove size in the shop.