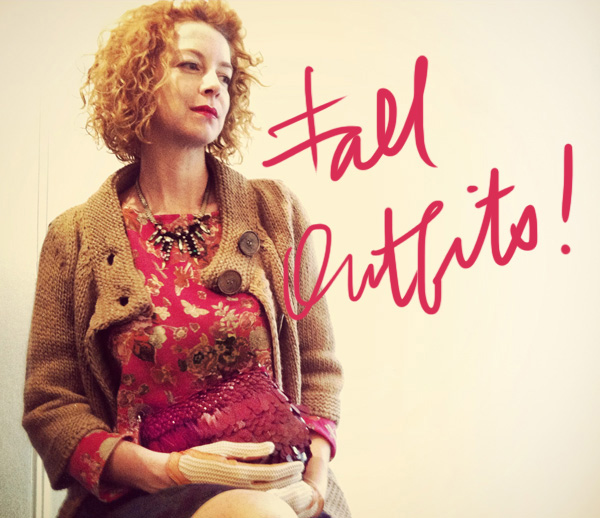 Roberto Collina 3/4 sleeve knit jacket | Mercy Liberty Wool top | Iosselliani necklace | Jamin Puech Carabosse purse | Handmade leather palm crochet back cork gloves by Dents | Mercy quilted Liberty skirt
Looking for some Fall outfit inspiration? With cooler weather come great opportunities for layering! We've got knits from Roberto Collina in neutral colours, some with a hint of metallic to add a little sparkle to any outfit. Here the 3/4 sleeve knit jacket is layered over a Mercy Liberty print top (see above) and dress (see below).
Finally, accessories are best not overlooked! They really complete an outfit and give a place for the eye to rest. I'm constantly surprised how the complex and colourful Iosselliani pieces look so right with everything from a floral printed blouse to a graphic t-shirt.
Remember that mixing colour, texture, and even pattern can lead to a rich and satisfying outfit. If ever you have a question about styling or if you're just wondering whether or not something is working, feel free to ask on your next visit. We would love to help you put together an amazing outfit!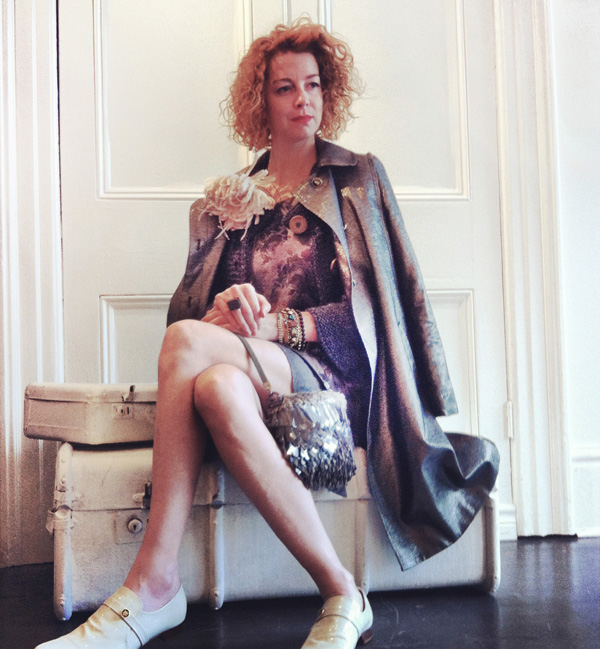 Les Prairies de Paris Jorge Loula Silver Trench | Indress feather brooch | Roberto Collina 3/4 sleeve knit jacket | Mercy quilted Liberty half sleeve dress | Wouters and Hendrix 3D onyx ring | Iosselliani bracelet | Jamin Puech Carabosse purse | Ivory patent loafer by Chausser