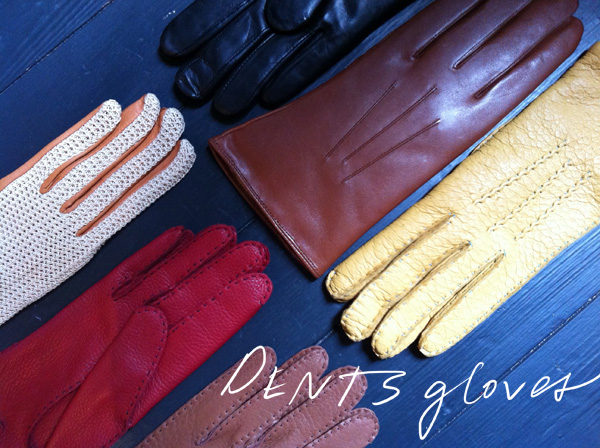 Dents was established by John Dent in 1777. Today the gloves are still handmade with the finest quality leather in Warminster, England. For each glove, the leather is hand stretched and bench cut before being assembled. It can take up to 8 hours to make a single pair of gloves.
And did you know? Dents made Queen Elizabeth II's gloves for her coronation in 1953.
They have also made gloves for many film characters including Batman and most recently James Bond.
We currently carry four styles from the Dents Heritage Collection: a leather palm, crochet back driving glove; deerskin gloves with silk lining, in a berry red, and a tobacco brown; plain nappa fur-lined gloves in cognac brown, and black; and peccary gloves with contrast turquoise Scottish cashmere lining.
Peccary is the most luxurious gloving leather. Dents sources it from wild boar in South America. The leather is very difficult to cut as well as difficult to sew. Since they require a skilled and experienced master glove maker, these exceptional gloves are very rare.
Each style is available in four sizes: 6.5, 7, 7.5, 8.
If you are unsure of your glove size, we can measure you in the shop.