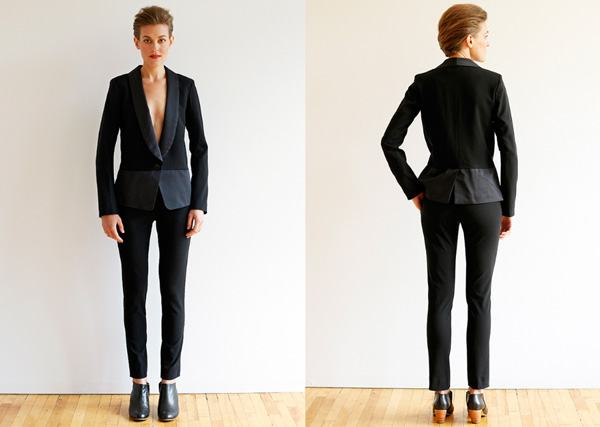 Innamorato Tuxedo pant, $550 and smoking jacket, $695

This menswear inspired suit is one of the best investments you can make for your wardrobe. It will stylishly take you to any event and can be as classy or as sexy as you choose to make it.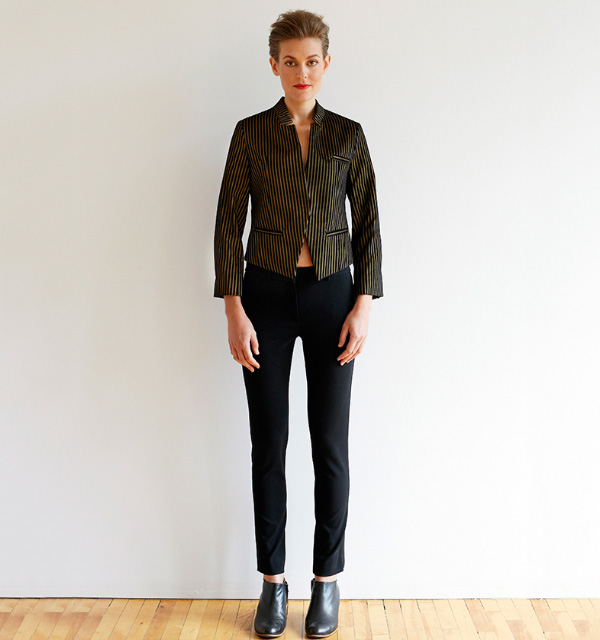 Innamorato Veste Spencer in gold/black stripe, $520, Innamorato Tuxedo pant, $550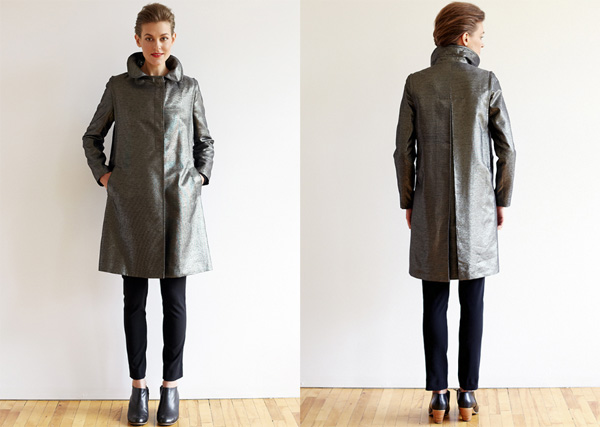 If you're looking for a coat to layer over the suit, this Jorge Loula Silver Trench from Les Prairies de Paris (also available in beige), $750 is a great option.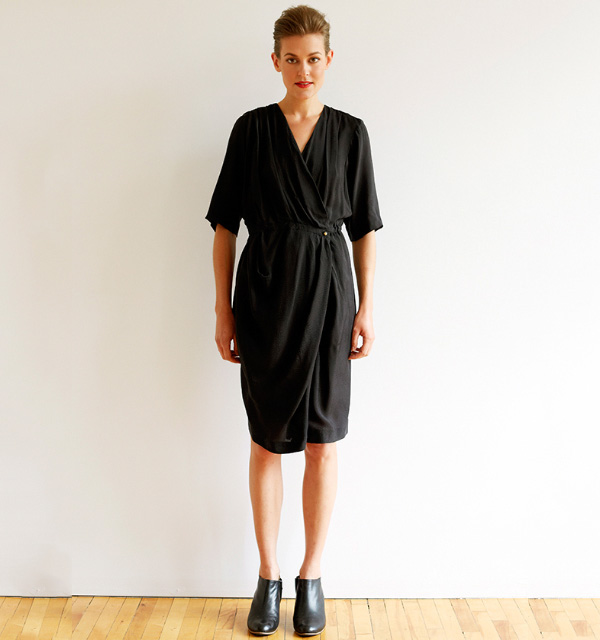 Innamorato Paris Robe Noir wrap dress, $740