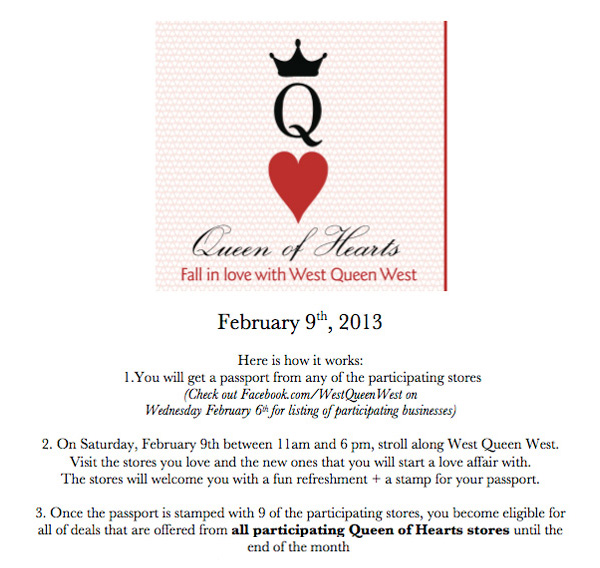 Join us tomorrow, Saturday February 9 from 11am-6pm for the West Queen West shop-crawl known as Queen of Hearts!
Once you get your Queen of Hearts passport stamped with 9 of the participating stores this Saturday
February 9, then you are eligible for great deals at these shops for the rest of the month!
With a complete passport, we are offering an additional discount of 10% on ALL WOMEN'S CLOTHING – including New Arrivals and Sale pieces! This is a great opportunity to pick up a brand new Spring/Summer item, or get a further discount on an amazing sale piece (there are still great sale clothes!)
This weekend we are receiving some new arrivals from the MERCY Spring/Summer 2013 Collection, and we are also excited to be introducing the BLESS line to the shop.
Hope to see you at the event tomorrow!