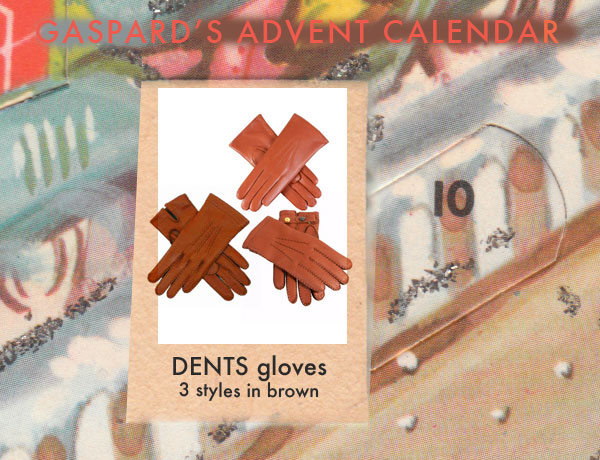 Three styles of gloves (in brown only) from Dents of England are today's Advent calendar feature item!
Tobacco brown gloves with contrast silk lining, Cognac brown gloves with fur lining, and tobacco brown gloves with wool lining, all regularly $225, are just $157 for today only!
Leading up to Christmas, we are offering 30% off one particular item each day, as announced here on the blog. This is your chance at boxing day prices before Christmas. And for every Advent calendar item purchased, your name will be entered in a draw for a store gift certificate!