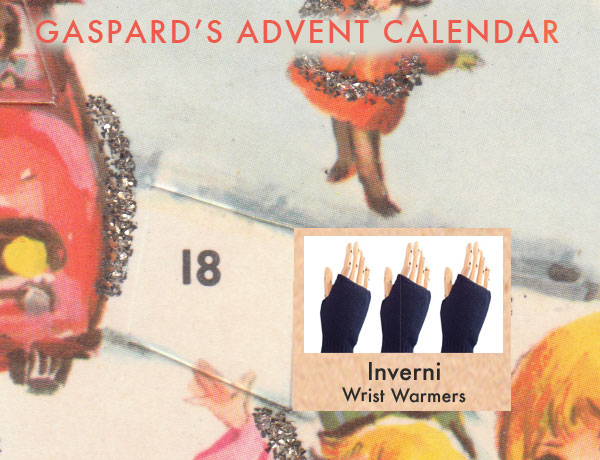 These luxurious cashmere wrist warmers from Florence, Italy are today's Advent calendar feature item!
Regularly $160, and available in black, metallic black, metallic blue, and navy, these wrist warmers are available for just $112 today only! They are one size, can be worn over gloves for extra warmth, or on their own for texting – these would make the perfect gift!
Leading up to Christmas, we are offering 30% off one particular item each day, as announced here on the blog. This is your chance at boxing day prices before Christmas. And for every Advent calendar item purchased, your name will be entered in a draw for a store gift certificate!