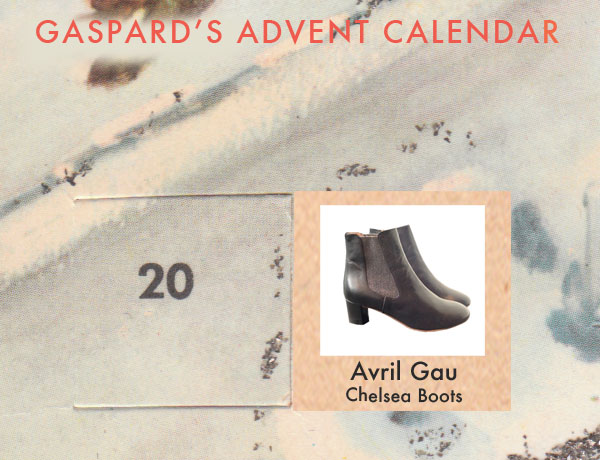 My favourite Chelsea boots by Avril Gau are today's Advent calendar feature item!
Regularly $425, these black Chelsea boots with black gold elastic and low heel are $297 for today only!
This is such a good deal. I've been wearing mine almost every day since they arrived in September and they are super comfortable. The heel is less than 2 inches, the leather is very soft, and there is no breaking in time – they are comfortable right away. And they look good with jeans as well as casual dresses. So pick up a pair today!
Leading up to Christmas, we are offering 30% off one particular item each day, as announced here on the blog. This is your chance at boxing day prices before Christmas. And for every Advent calendar item purchased, your name will be entered in a draw for a store gift certificate!