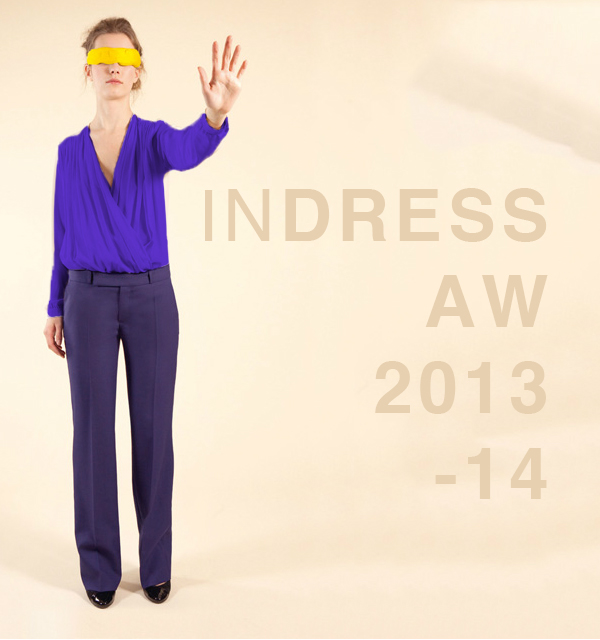 Silk wrap blouse in ink (can also be worn open as a light jacket)
One of my favourite labels has arrived for fall. Indress always brings a beautiful collection of simple cuts, in luxurious fabrics, and a great sense of colour. The pieces are understated, but always with the option of accessorizing with a feather brooch, necklace, or headpiece. Pictured here are some (but not all!) of the styles we currently have in the shop. Simply stunning!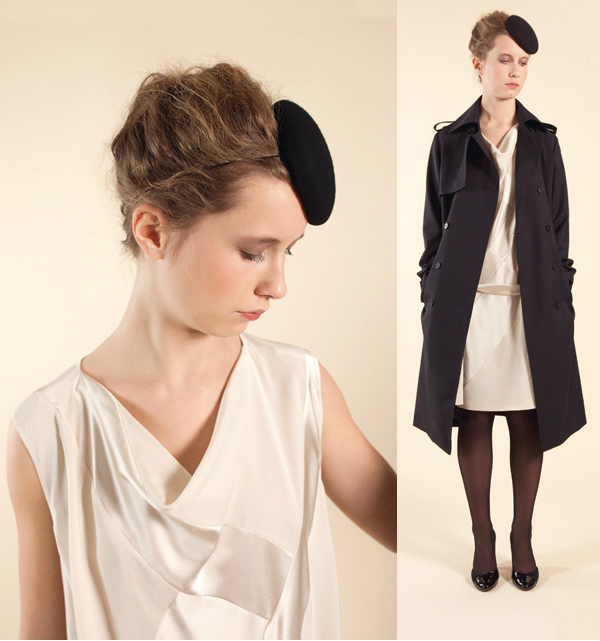 Silk dress in ivory | Wool bibi hat in black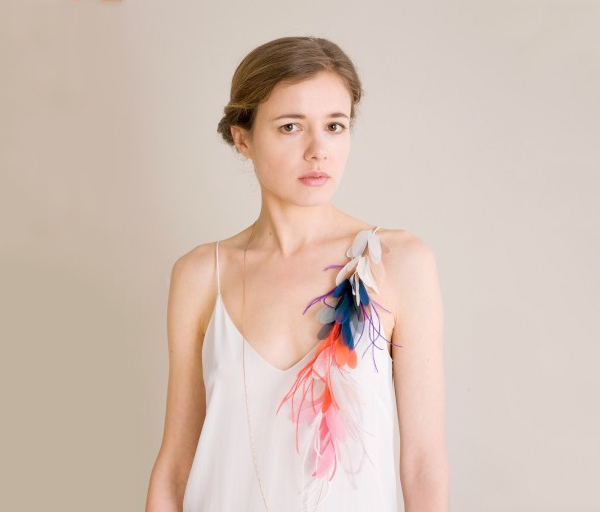 Not officially part of this collection, INDRESS generously made us a custom multicolour silk and feather necklace similar to the one pictured here, only using colours from this season's collection. So beautiful!