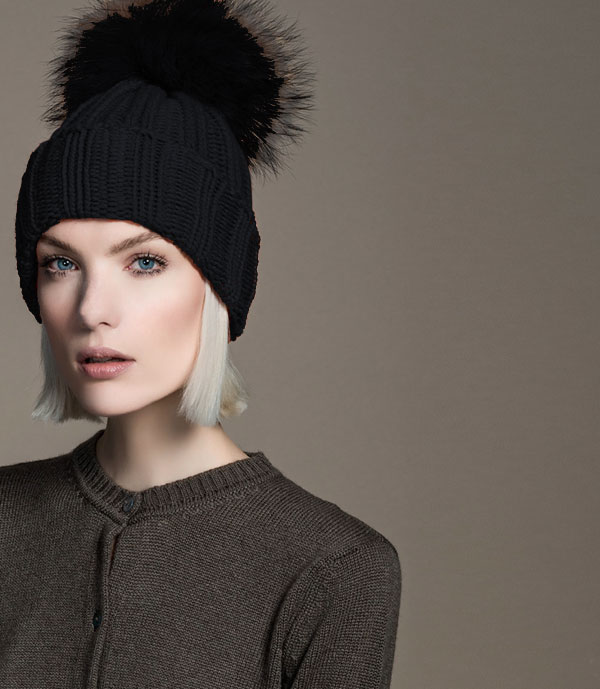 Cashmere knit hat with fur pom pom, available in black, grey, and taupe.
We just received new winter hats and scarves from Inverni of Florence! Made exclusively in Italy since 1892, we have many styles made with a palette of soft natural materials and nuanced colours in cashmere, alpaca, and wool. Pictured here are only a few. See in store for the full collection.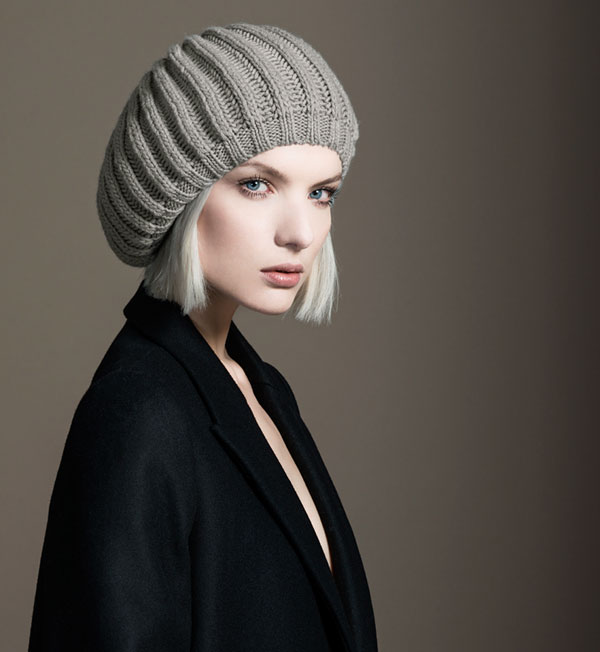 Cashmere Tam, available in taupe, and black.