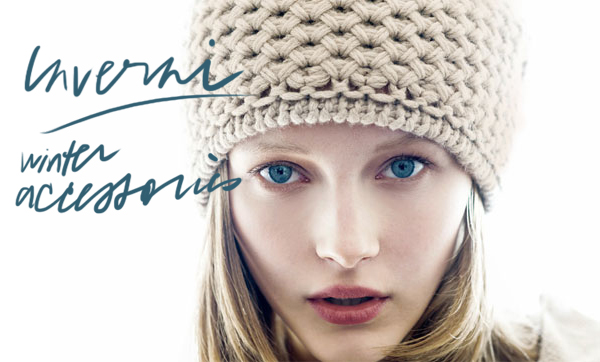 Honeycomb knit hat available in mocha brown (a light brown, darker than shown above), navy, and black
This season's collection of knit accessories from Italy's Inverni is stunning. Pictured here are some, but not all styles from the collection. We also have long wrist warmers in navy, black, and black with a subtle sparkle, as well as cashmere hats without fur pompoms. See in-store for full selection.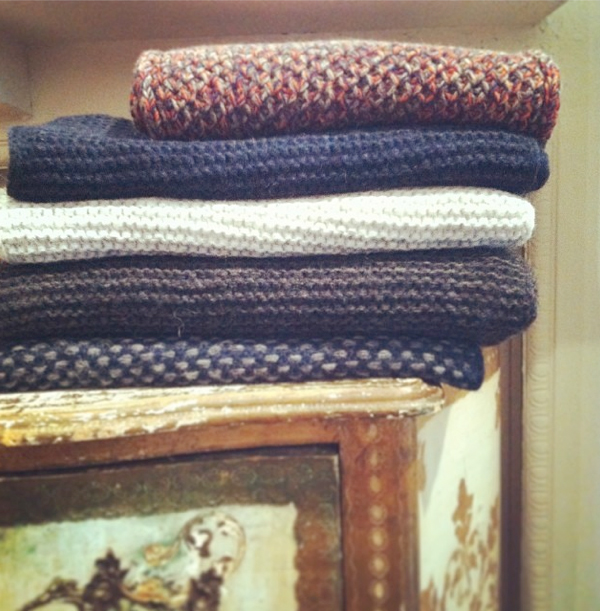 A selection of beautiful scarves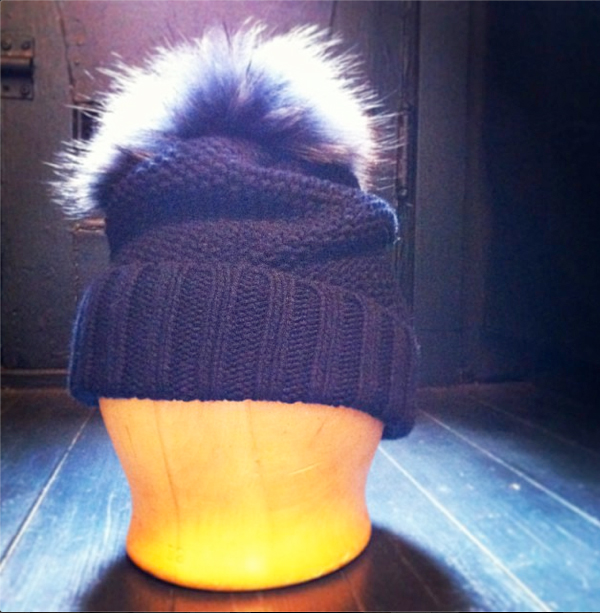 100% cashmere with fur pompom, available in mocha brown, navy, and black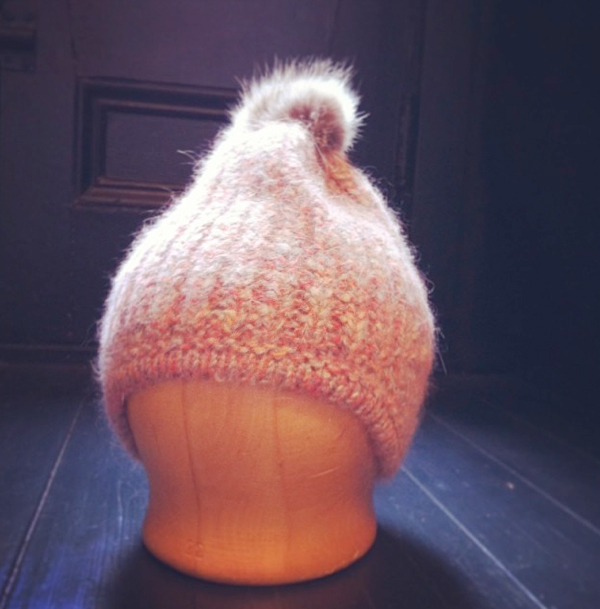 Pale grey, camel, tangerine and coral variegated hat with small fur pompom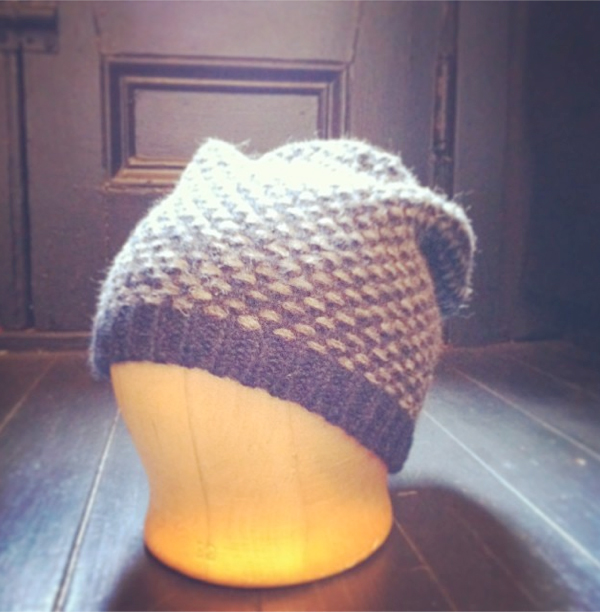 This blue and grey men's beanie has a coordinating scarf and would make for a great gift you can share!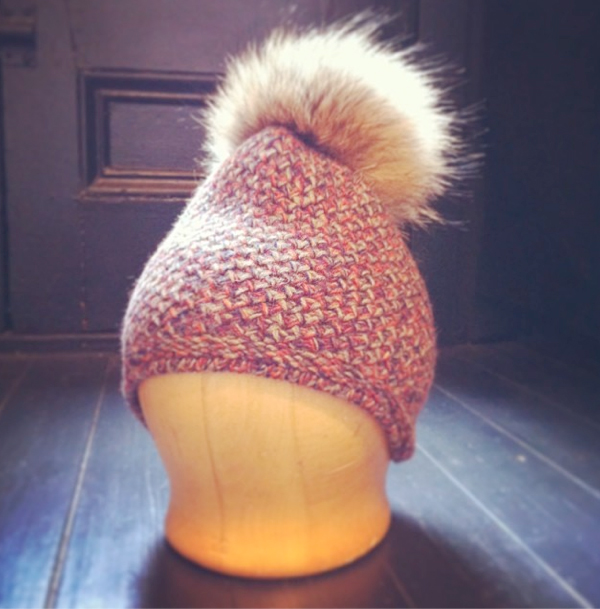 Darker variegated knit hat with purple, blue, coral, grey and beige strands,
has a coordinating scarf shown above