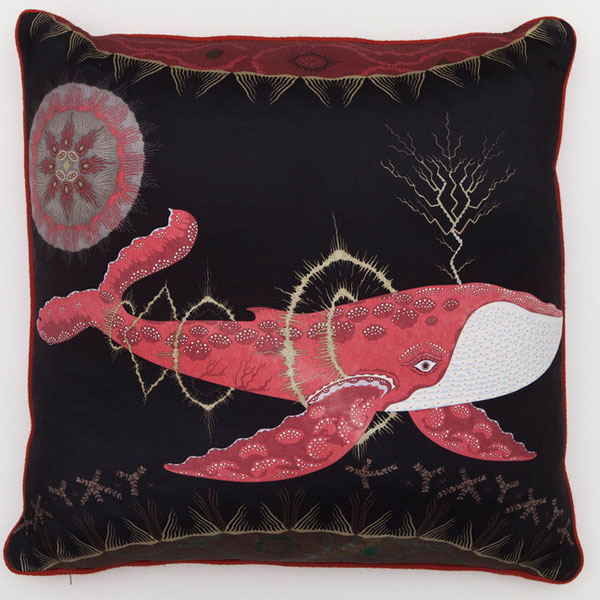 Cosmic Whale cushion
Printed on pure silk satin, back is linen, 60 x 60 cm
We are ringing in the New Year with New Arrivals here at the shop! And we are very excited for these new arrivals for the home, from Finnish Illustrator Klaus Haapaniemi. As you can see from the beautiful pictures, his work is influenced by nature, Finnish folklore, fantasy and traditional decorative arts with a modern twist. Any of these cushions would make for a stunning addition to any home!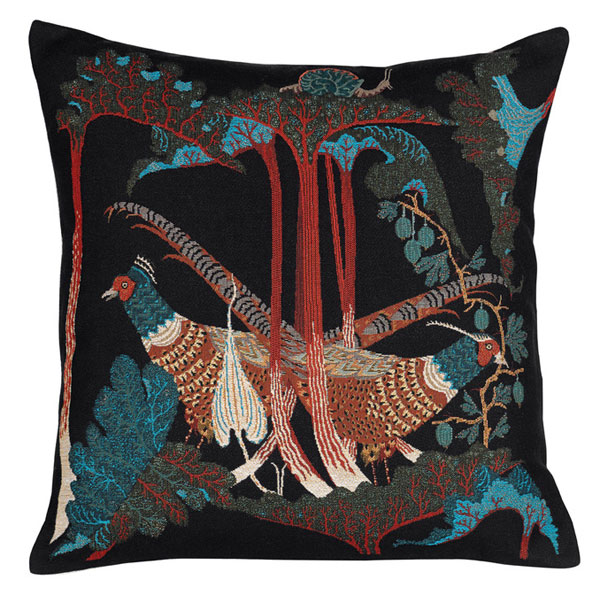 Pheasants and Rhubarbs Tapestry cushion
Woven with a tapestry technique, embroidered snail detail. Back is natural linen.
Cotton/Linen mix, 50 x50 cm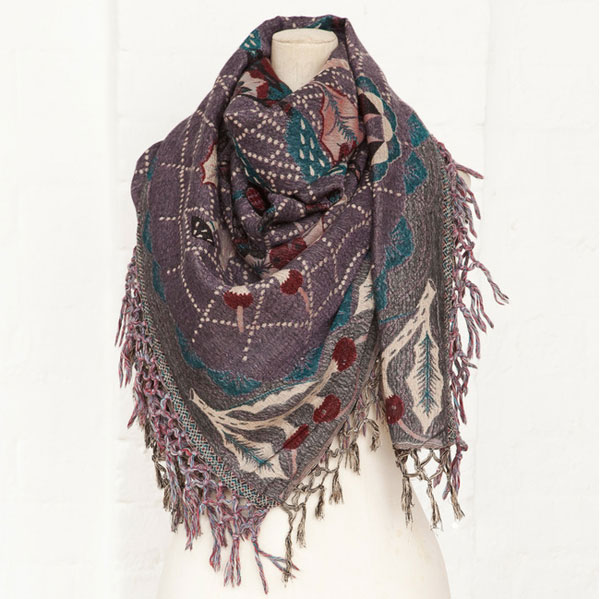 Spider Wool Scarf, with hand knotted fringes on all four sides
Made of 70% fine australian wool, 30% silk
Size: 120 X 120 cm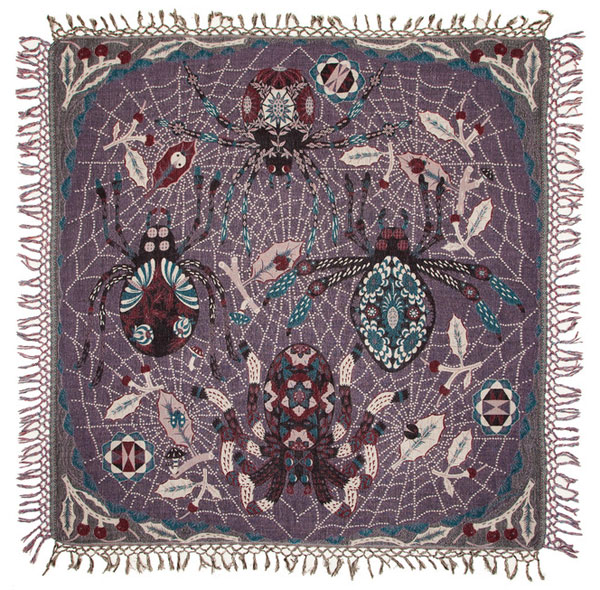 Spider Wool Scarf, with hand knotted fringes on all four sides
Made of 70% fine australian wool, 30% silk
Size: 120 X 120 cm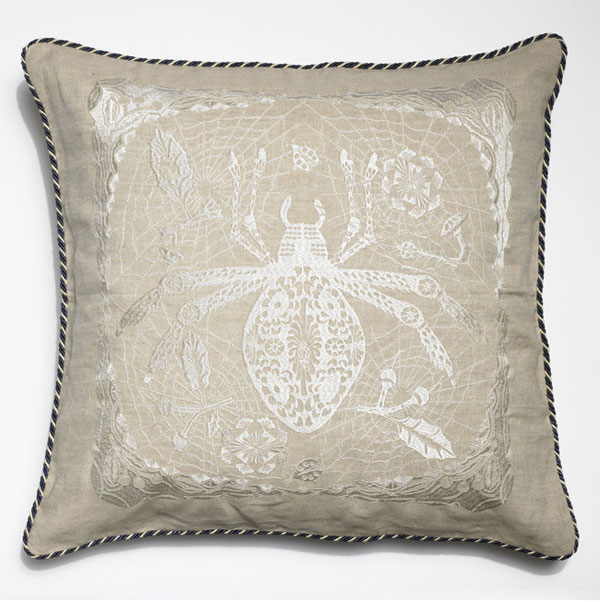 Spider and Ladybug cushion
100% pure linen, 50 x 50 cm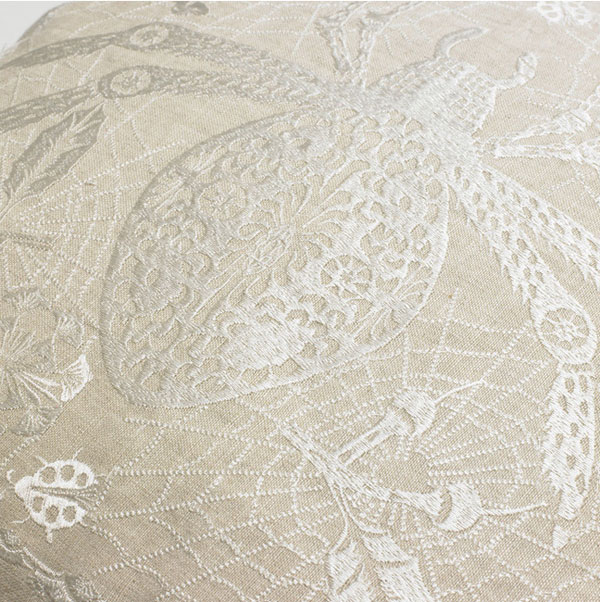 Spider and Ladybug cushion
100% pure linen, 50 x 50 cm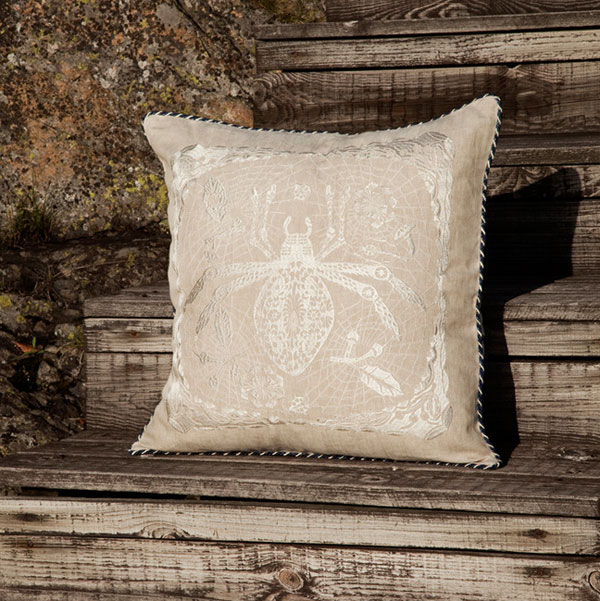 Spider and Ladybug cushion
100% pure linen, 50 x 50 cm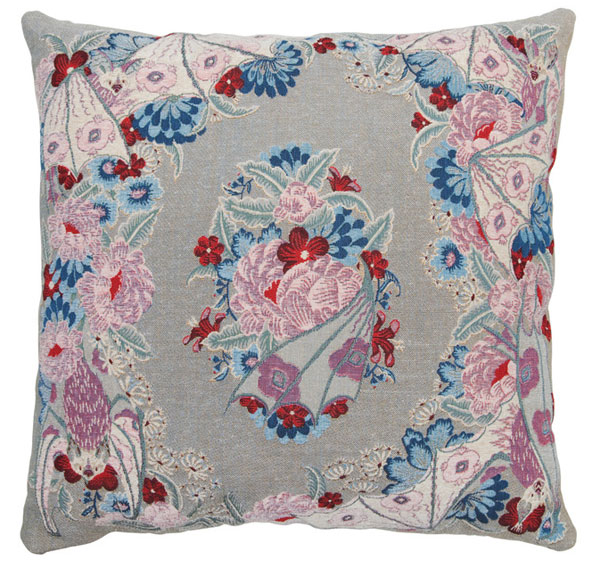 Grey Bat & Flowers Tapestry Cushion
Cotton and viscose mix, 60 x 60 cm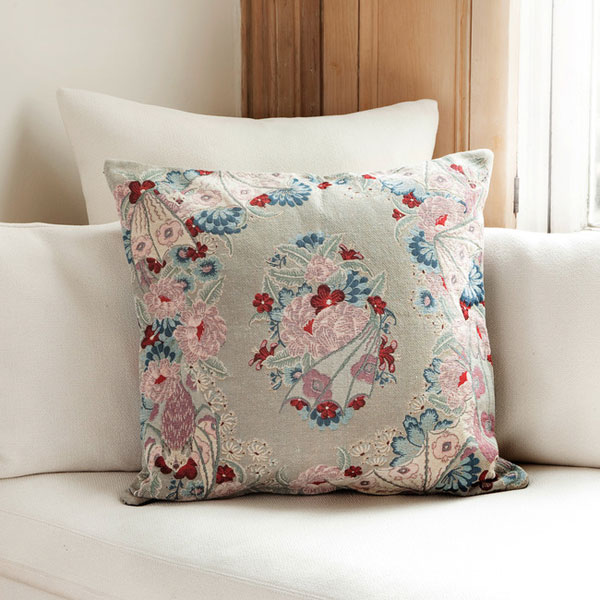 Grey Bat & Flowers Tapestry Cushion
Cotton and viscose mix, 60 x 60 cm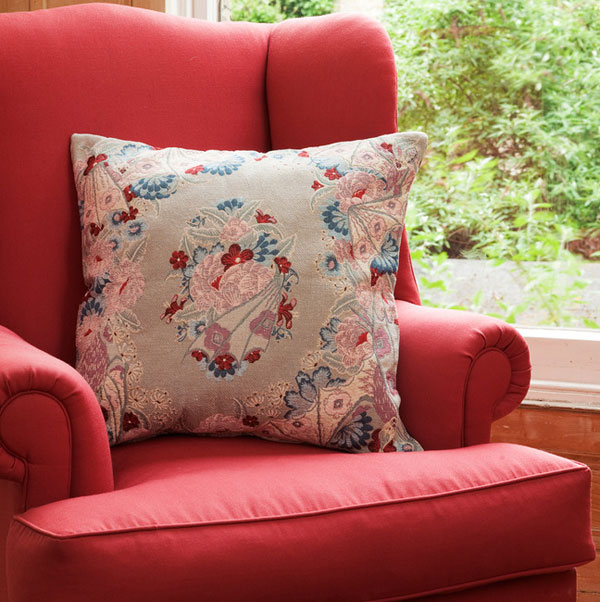 Grey Bat & Flowers Tapestry Cushion
Cotton and viscose mix, 60 x 60 cm