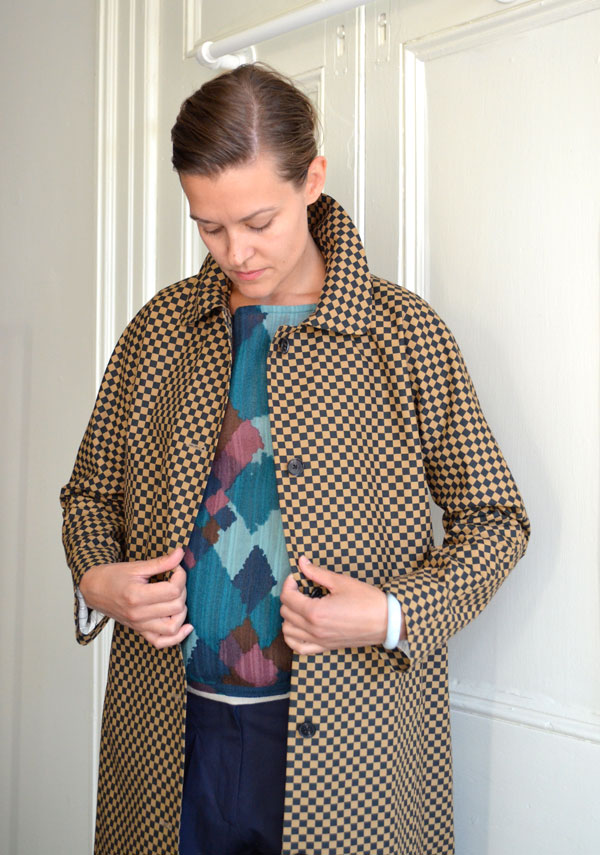 MERCY Scottish waxed cotton trench in black and camel check (also available in olive and camel check)
with horn buttons
We are so excited to introduce the first delivery from MERCY of the season! There are many beautiful pieces to get you excited for the upcoming change of weather! One of my favourites is the waxed cotton trench coat. It comes in 3 colours, all with real horn buttons and a cotton lining. I must let you know that they are very limited in quantity, so don't wait on these! The trench coats are simple to maintain, and do not need to be oiled. They will develop a beautiful patina naturally over time. Definitely a piece worth investing in for the long run!
I could go on about the versatility of the new wool blouses, or the beautiful colourway of the jumpsuit and meccano dress (both an amazing Japanese indigo denim with deep burgundy, black and grey/green camo print), but you should just scroll down and have a look for yourself!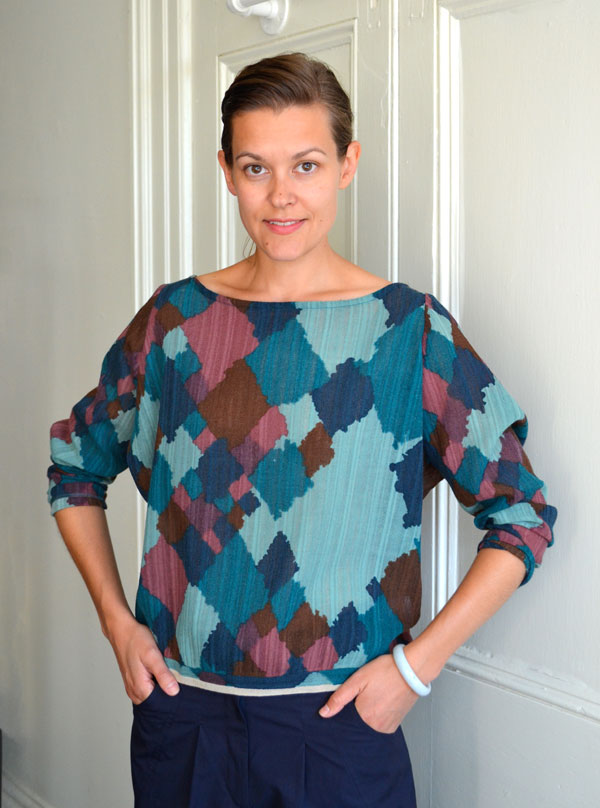 MERCY Wool boatneck jewel top with buttons down the back and selvedge detail along bottom hem |
Les Prairies de Paris Navy cotton pleated high-waisted pants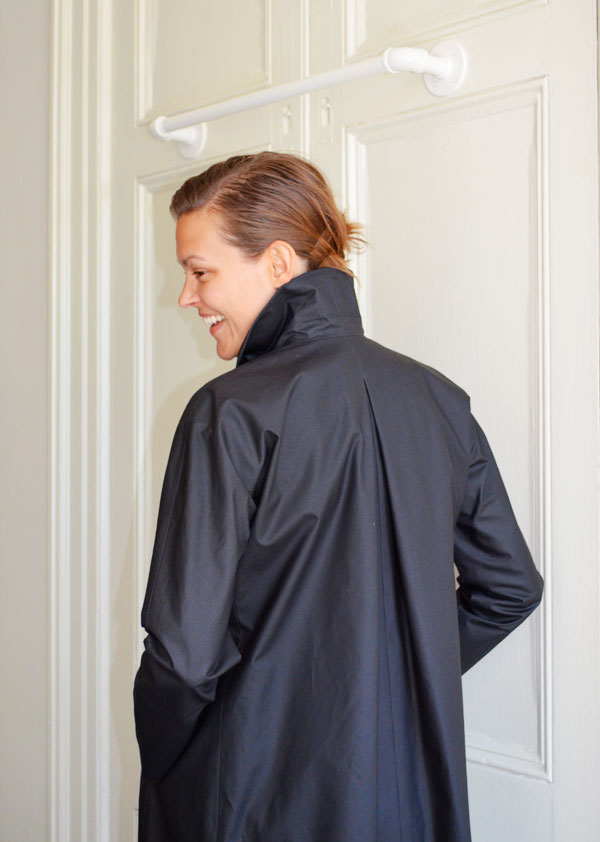 MERCY English waxed cotton black trench coat with horn buttons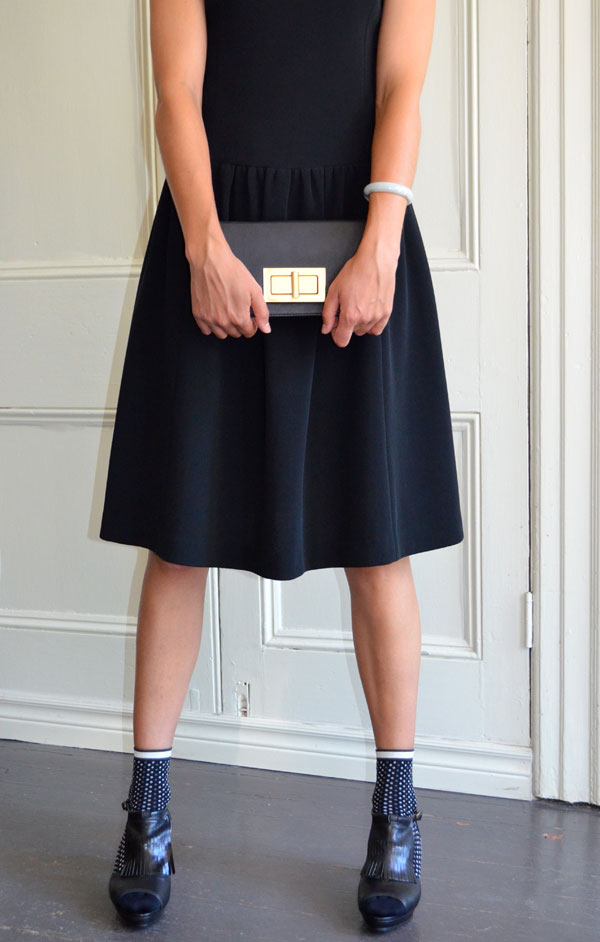 MERCY Black woven cotton dress (fit especially great for long-waisted women!) | Avril Gau purse (with gold chain shoulder strap tucked in) | Antipast socks | Chausser shoes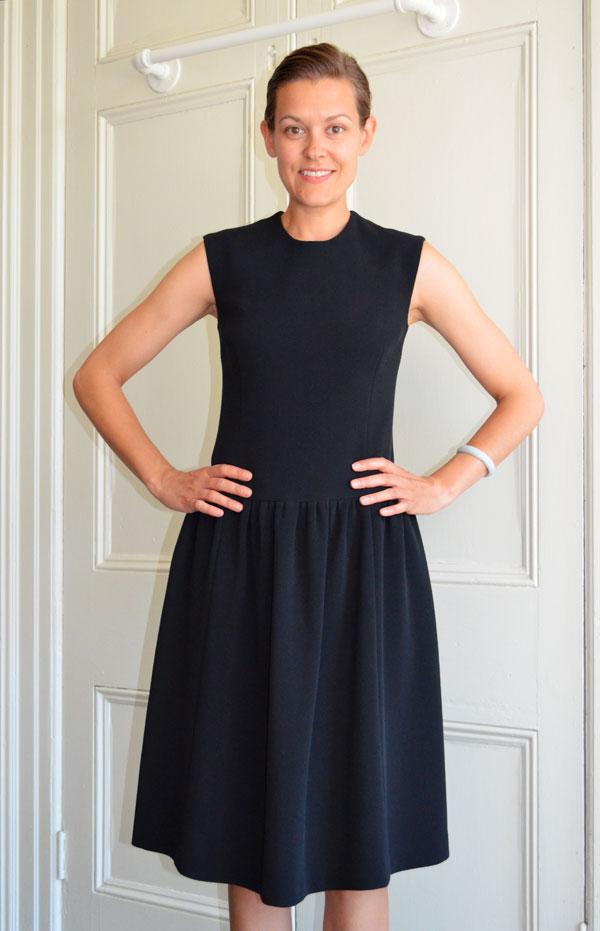 MERCY Black woven cotton dress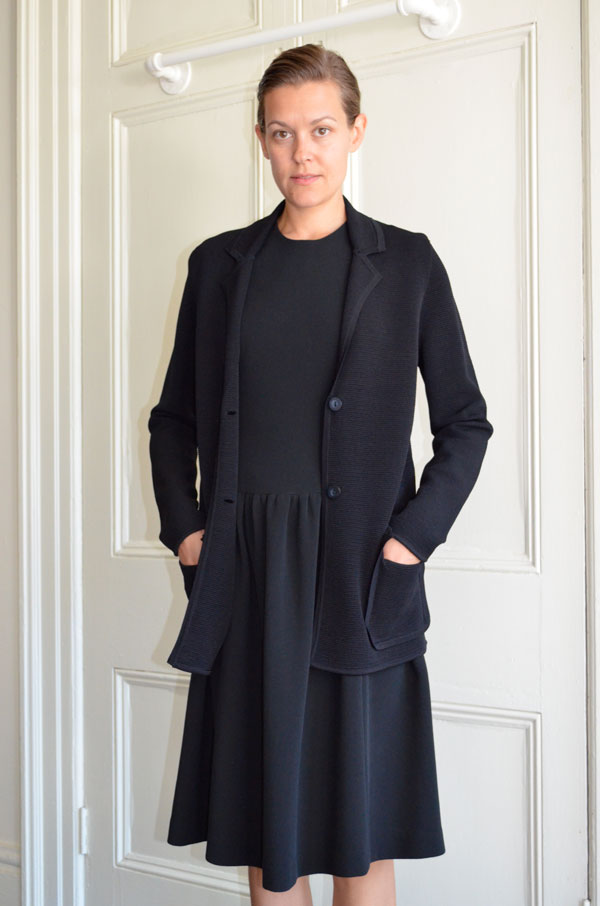 MERCY Black woven cotton dress | Rodier Black knit jacket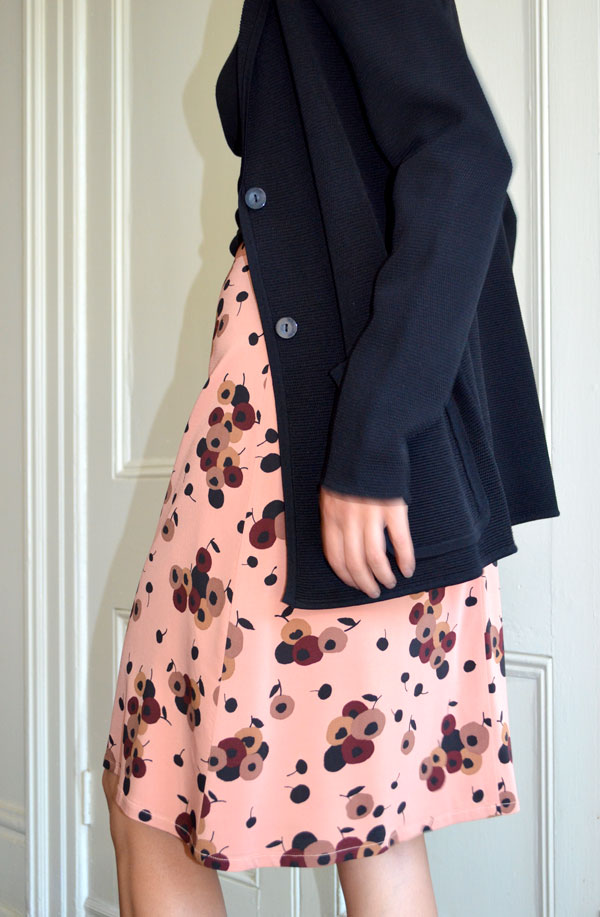 MERCY Vintage poppy print skirt | Rodier Black knit jacket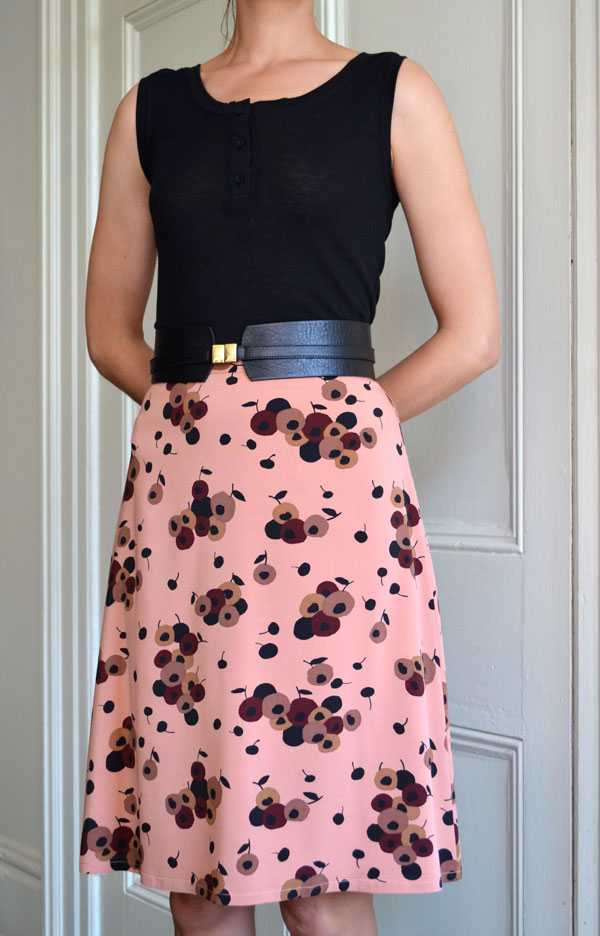 MERCY Vintage poppy print skirt | Antipast cotton tank | Maison Boinet belt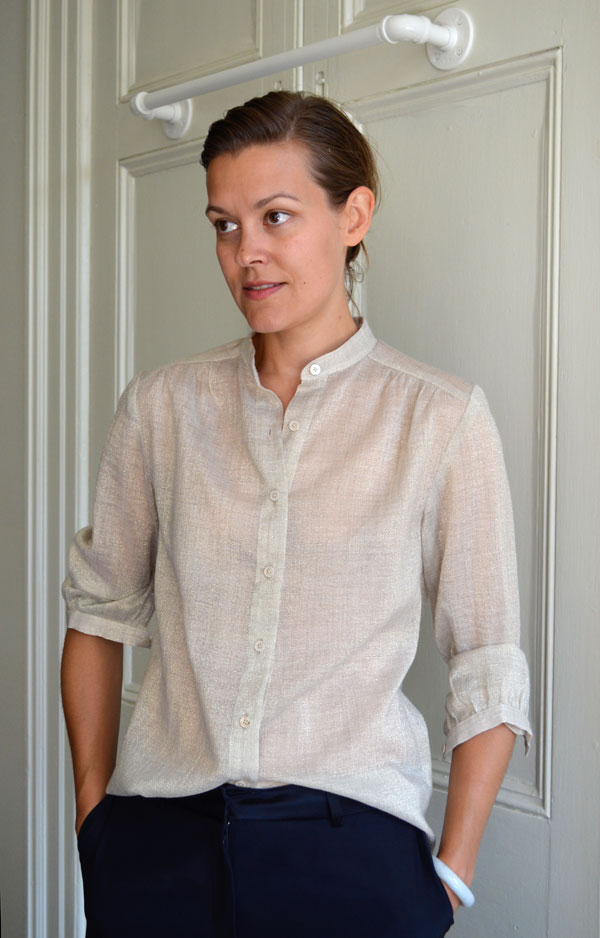 MERCY Gold wool blouse with rare matte mother of pearl buttons | INDRESS navy silk trousers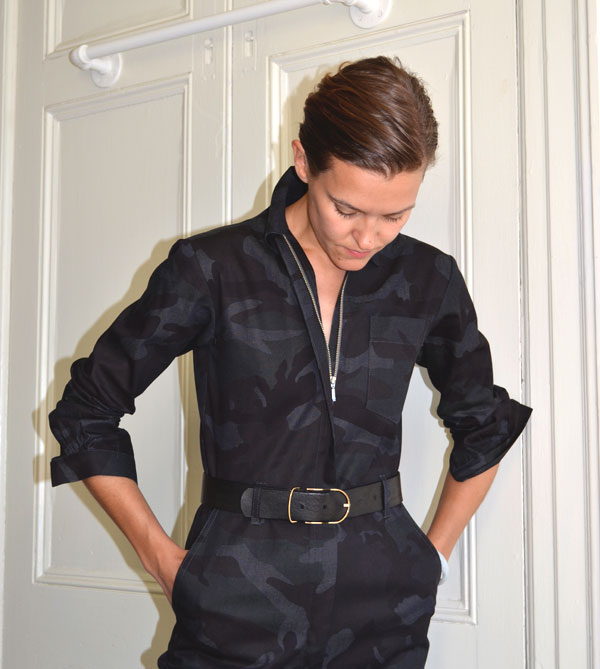 MERCY Japanese denim camo jumpsuit | Maison Boinet belt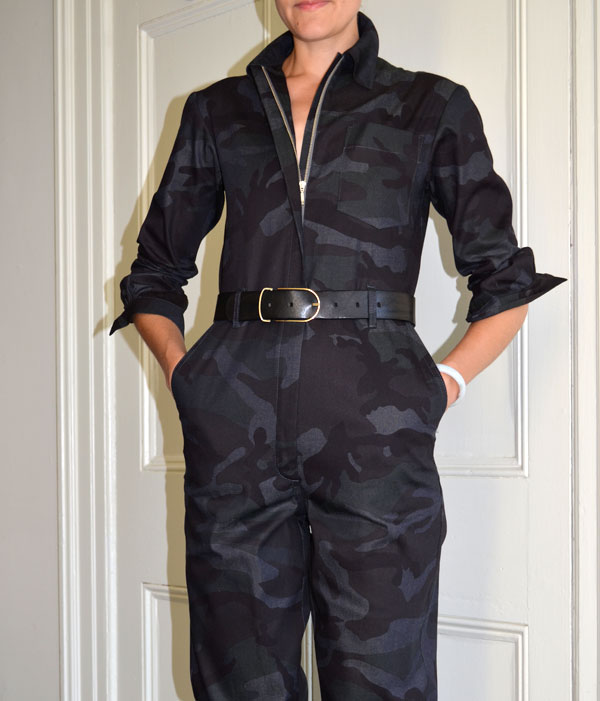 MERCY Japanese denim camo jumpsuit | Maison Boinet belt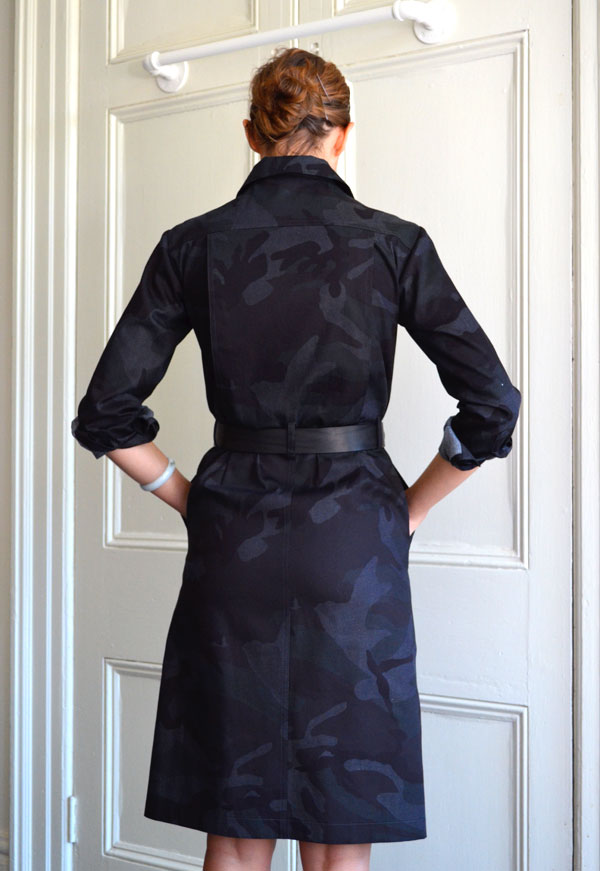 MERCY Japanese denim camo meccano dress | Maison Boinet belt