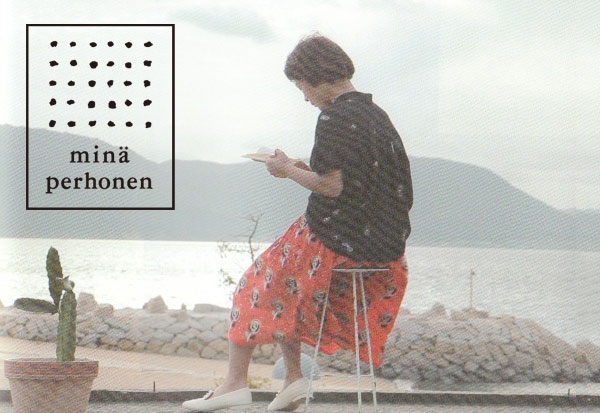 We are so happy to be introducing the Minä Perhonen line at Gaspard. In 1995, the brand was created by designer Akira Minagawa in Tokyo, Japan. One detail setting this brand apart from others, is the fact that their process starts with creating their own unique textile designs! They then construct the garments using their very own fabrics!
This season we have linen dresses and skirts, hoodies, tops and bottoms, including Japanese selvedge jeans. Only a few styles from the line are shown in the pictures below. So please see in-store for the collection.
from the designer:
minä perhonen is a fashion brand working to produce clothes which do not lose their allure through lapse of time. The design process begins with sketches, which are made into their original fabrics. Also, they aspire to develop new materials and techniques with production centers of home and abroad. The name of the brand originates in Finnish as the designer sympathized with the lifestyle and the culture of FINLAND; he has traveled many times through northern European countries. "minä" means "I" and "perhonen" is "butterfly," with a wish to make many beautiful designs like those of butterflies' wings. The brand logo signifies "various characters (dots) within oneself (rectangle shape)." Just like the species of butterflies are countless, the designs too continue to increase.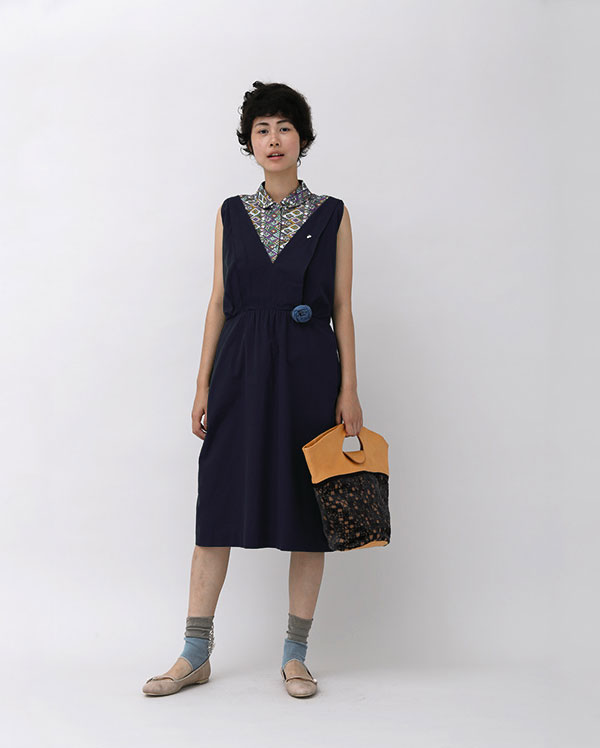 Deep v-neck navy dress (does not come with button down shirt worn underneath, or flower brooch)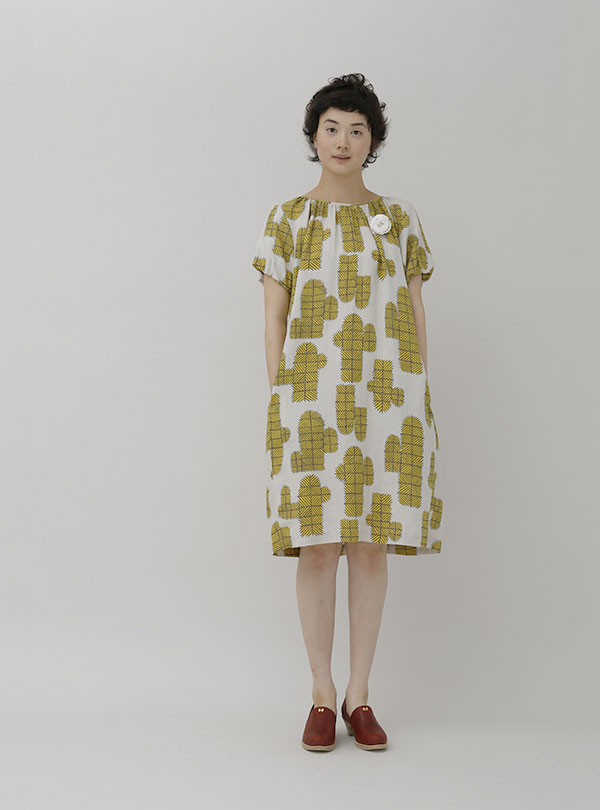 Linen cactus dress (also available as a skirt in pale blue with green cactus)