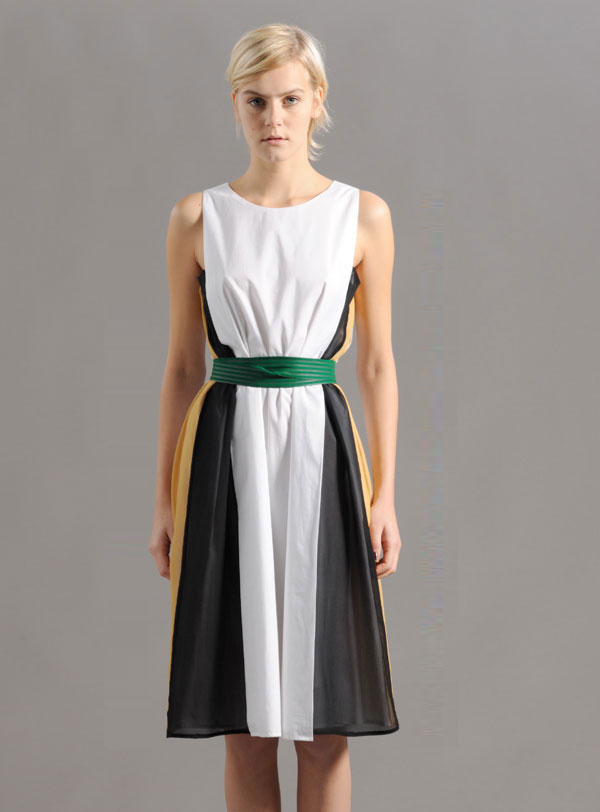 Colour block dress with green leather belt
First Spring arrivals from Les Prairies de Paris are now in-store. There are lots of great styles that are not shown here on this blog post, so please visit us for the full selection.
We are open regular hours this weekend. And you simply must see Richard's "live" window at the shop. Happy Easter!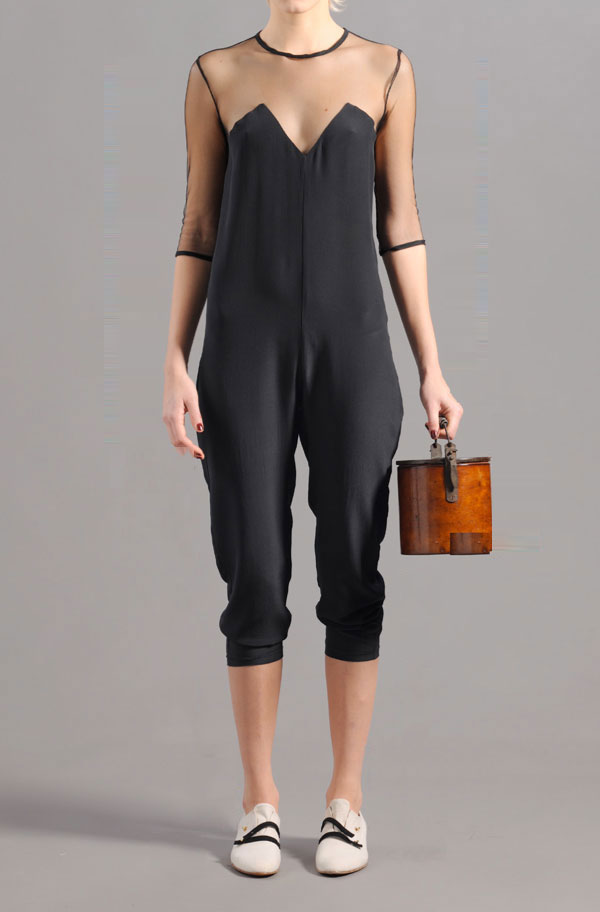 Black jumpsuit (includes a fabric belt – not shown)