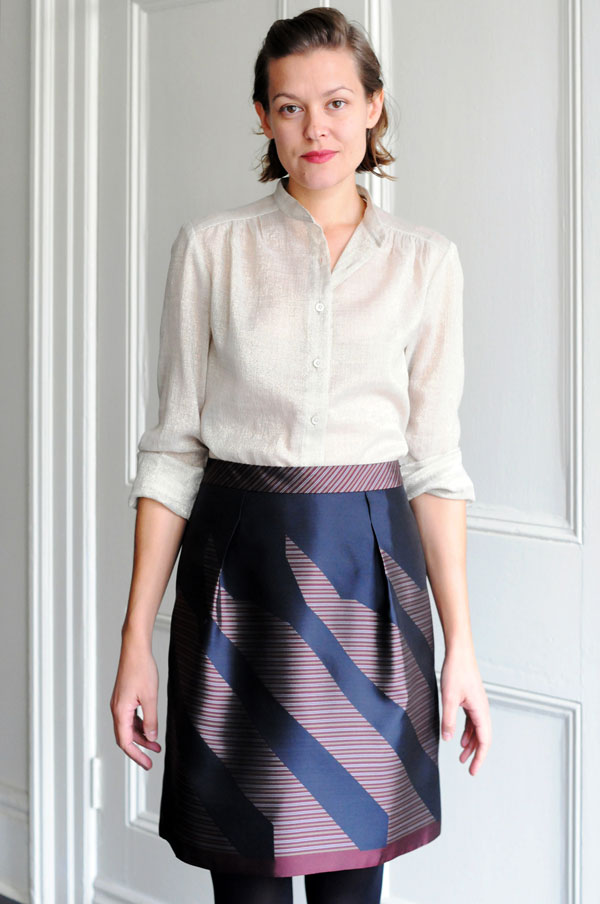 Mercy Gold wool blouse with matte mother of pearl buttons | Mercy Silk men's tie skirt | Antipast wool tights
A great holiday outfit!
These separates will provide you with lots of wear this season and beyond. The gold blouse is made of a light, delicate wool, with the perfect amount of champagne sparkle. Pair it with navy, charcoal, black, white, dark green – almost any colour looks amazing with it. And believe it or not, this skirt is made of a beautiful thick, rich silk used to make men's neck ties! The skirt has amazing body, is very forgiving, and looks equally great with a white cotton button down shirt, or a chunky knit sweater.
A big trend for Fall/Winter 2014 is the oversized clutch. This one by Les Prairies de Paris pays a modest nod to the trend, without running the risk of being over too quickly. The proportions are only slightly exaggerated (which does have it's advantages with being able to carry slightly more than just your lipstick and keys!). It's clean lines, and oh so soft leather in a rich navy, is very easy to have and to hold.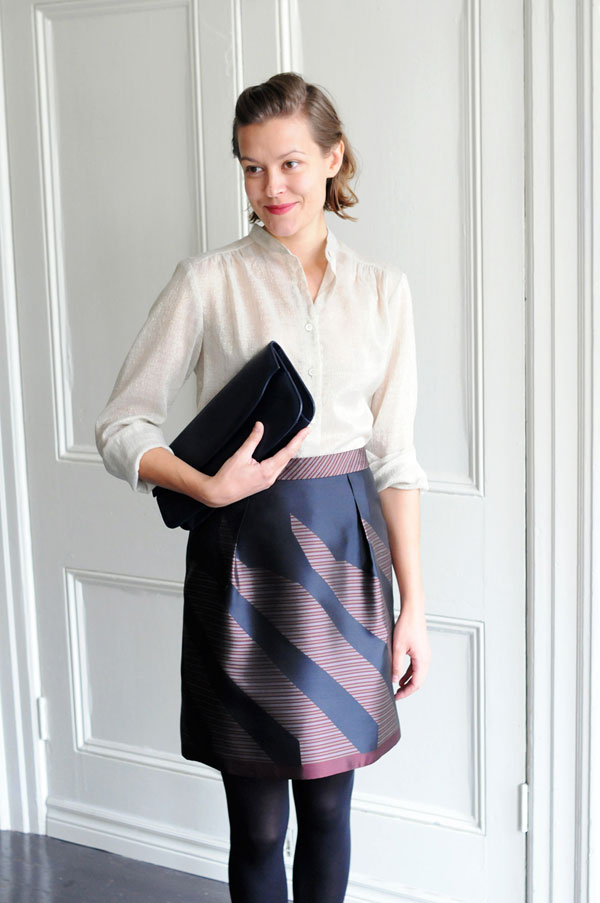 Mercy Gold wool blouse with matte mother of pearl buttons | Mercy Silk men's tie skirt | Les Prairies de Paris Marine clutch | Antipast wool tights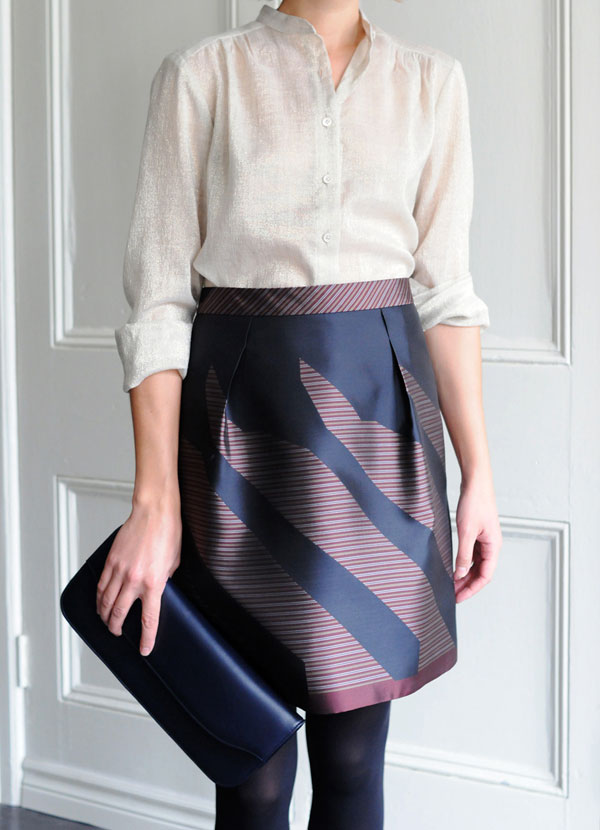 Mercy Gold wool blouse with matte mother of pearl buttons | Mercy Silk men's tie skirt | Les Prairies de Paris Marine clutch | Antipast wool tights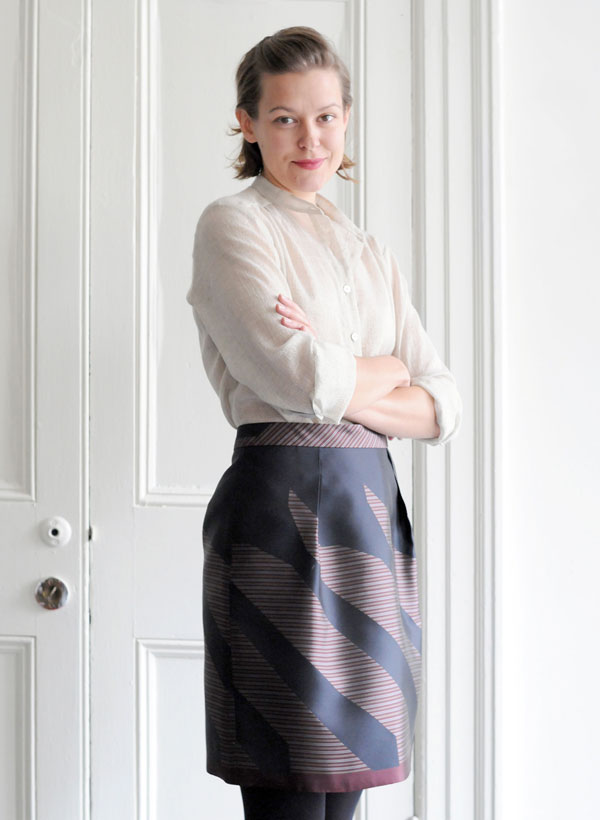 Mercy Gold wool blouse with matte mother of pearl buttons | Mercy Silk men's tie skirt | Antipast wool tights
Photographs by Jo Dickens