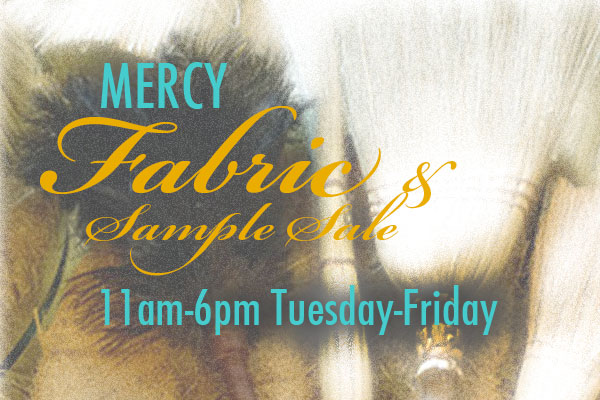 We are having a huge sale to make room for Spring. Take home one of a kind samples from the MERCY studio, as well as a selection of previous season shop stock (various designers) at up to 80% off!
And if you are crafty, there will also be designer fabrics from the Mercy studio. Liberty of London, Ascher, and other European luxury fabrics will be available for less than wholesale prices.
Don't miss out on the fantastic deals! Sale ends this Friday April 11!