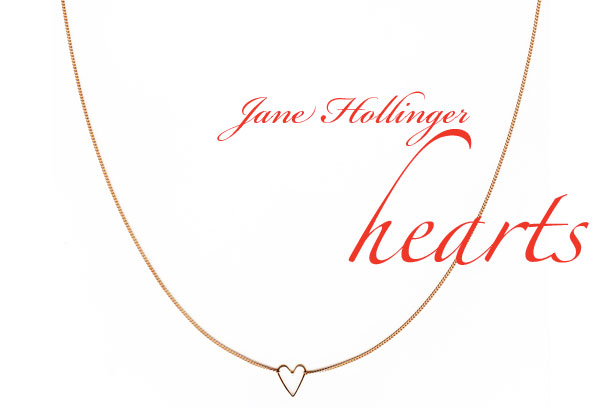 Jane Hollinger 14K gold heart necklace, $399
In between posts about our new spring arrivals, I just had to mention a classic piece by our favourite goldsmith, Jane Hollinger. Years ago she designed the mini heart shaped necklace as a gift for her sister, and it has gone on to be a classic in her collection. The heart is moveable (rotates freely from upright – see above, to sideways – my fave! As seen below on the bracelet). Even self-proclaimed non-necklace person, Grace of Design Sponge, is a fan!
A great gift for yourself, your daughter, sister, or anyone else you heart.