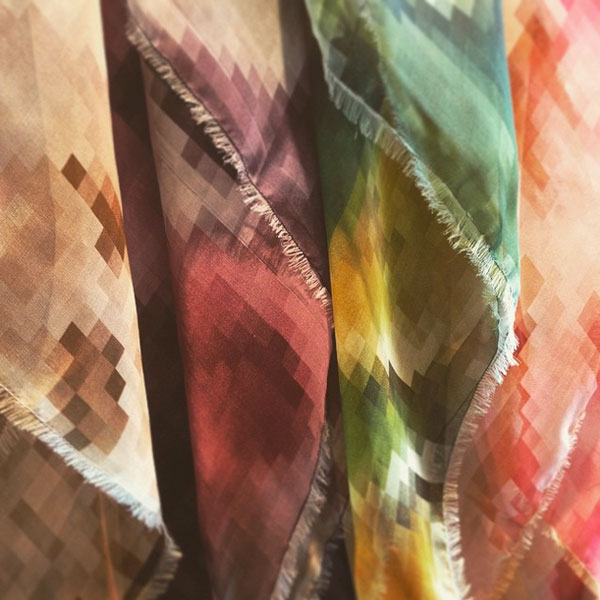 Pixel scarf in Rose, Black Poppy, Lemon, and Peony
We are excited to be introducing a new line of pixel motif scarves perfect for Summer, from Italian label, Monchàfou. The scarves are made of silk selected and printed in the Italian province of Como, an area that has a long tradition of excellence in manufacturing.
The designer, Kira Spytsina, was born in Russia, then moved to Italy as a teenager to complete her studies in Fashion and Design at the school of Burgo in Milan. She is inspired by great Italian tailoring traditions, and this craftsmanship can be seen in each scarf.
All scarves are $195