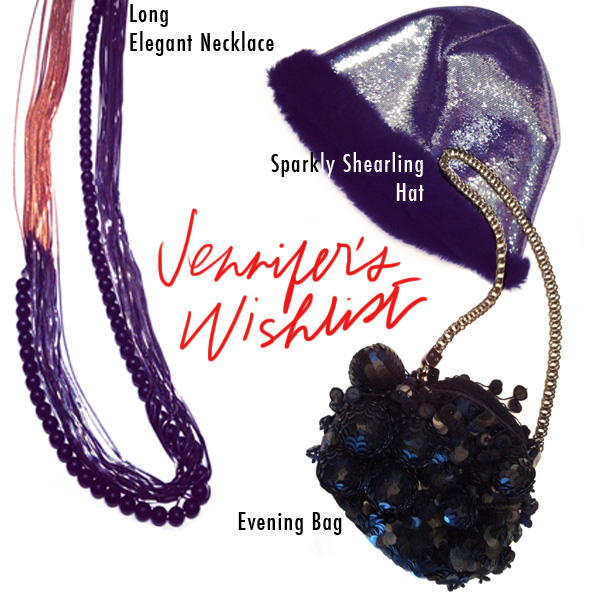 Last but not least, today we present Jennifer's Holiday Wishlist:
Long elegant necklace by Iosselliani, $460
Les Prairies de Paris Silver Shearling Hat, $260 – this is Jennifer's favourite piece in the store right now!
Jamin Puech Evening Bag covered in matte black sequins, $360
Please let us know if you need any last-minute advice in finding the perfect gift; we would be happy to help. And remember, in addition to our regular weekend hours, we will be open Monday December 24 from 11am-4pm.
Have a great weekend and happy shopping!