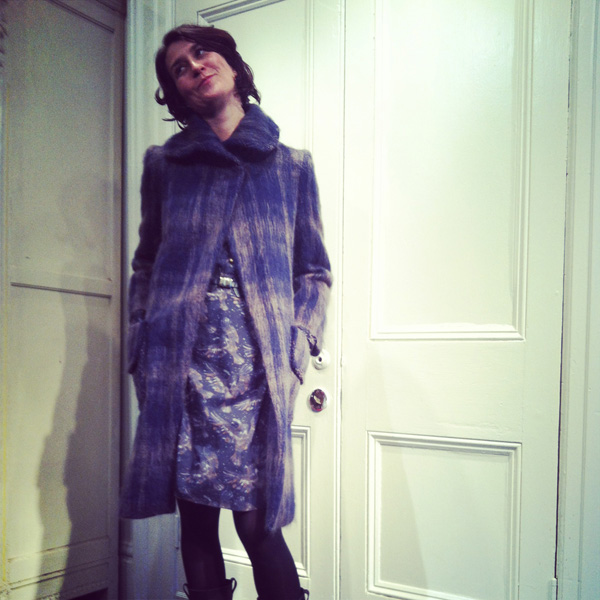 Established in 1947, Lochcarron of Scotland creates some of the world's best textiles including authentic tartans. Their mills produce fabric for such luxury brands as Chanel, Vivienne Westwood, and Burberry. In addition to that list, Gaspard owners Jennifer and Richard make winter coats with Lochcarron textiles for their label, Mercy.
For Mercy's Fall/Winter 2012 Collection, there are two coats made of these prestigious textiles: a Blackwatch Tartan Mohair coat with silk-lined pockets and sleeves (top) and a Herringbone Mohair coat with horn buttons (center). I've also included a picture of Mercy's plaid coat (bottom) from last season because it is so special and we only have one left!
With our Winter Sale on now, it is the perfect time to find your next coat!