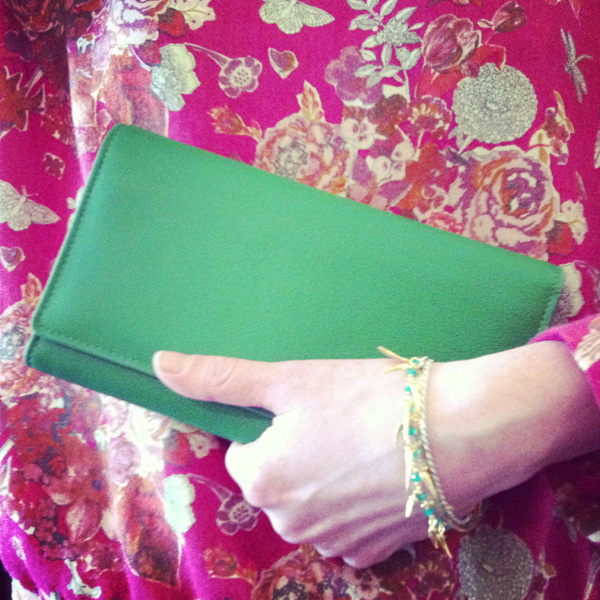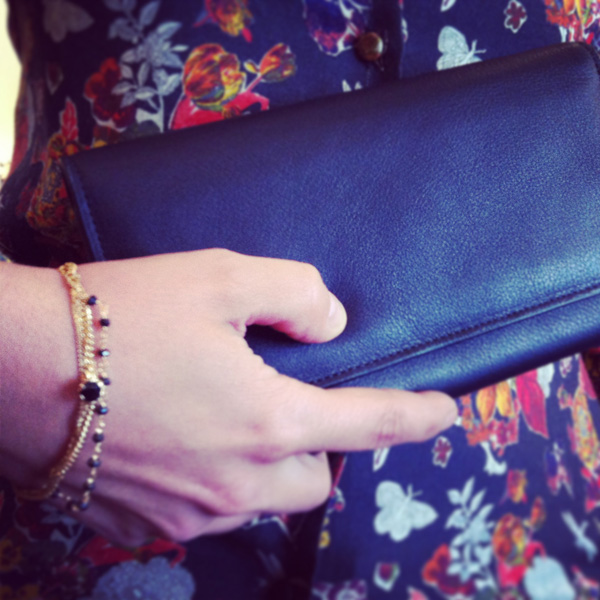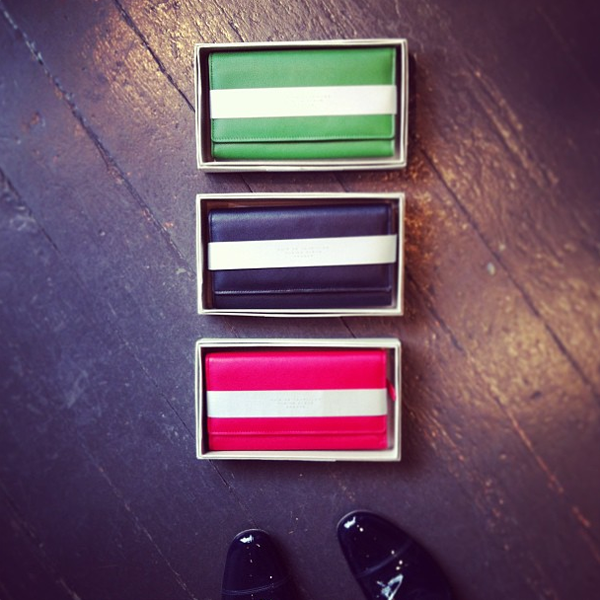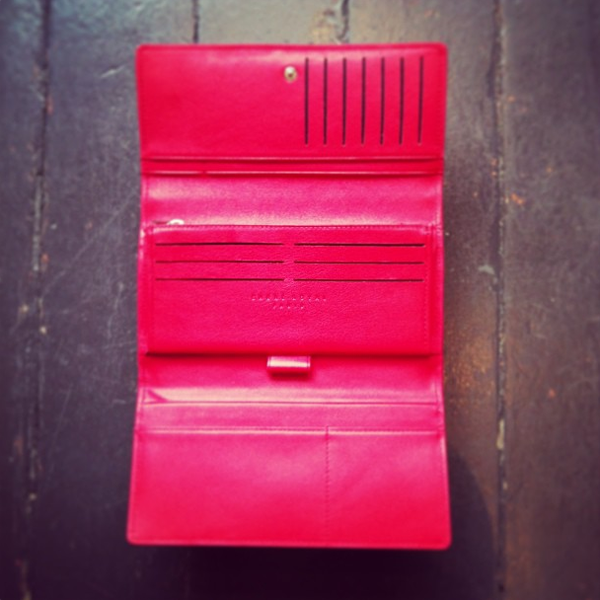 We just received some beautifully designed wallets from Carré Royal Paris. They fit everything including 15 credit cards (more even!), a check book, pen, bills, and have 2 zippered pockets (one inside, one outside).
Made of the softest leather, we have them in 3 colours: green, navy, and red. Jennifer and I are modelling them above along with our favourite matching bracelets from the new Iosselliani arrivals!
ps. we also have a few Carré Royal wallets from last season that are now on sale!